In Sydney the fireworks soared into the sky above the Opera House, but the harbour below was empty. In New York, Times Square was mostly deserted. No light show illuminated Beijing from the top of the TV tower.
With revelry around the world curtailed by lockdowns and curfews imposed to stem the spread of Covid-19, the lions of London's Trafalgar Square were barricaded off, and there were no crowds in St Peter's Square and no one diving into the Tiber in Rome.
This New Year's Eve is being celebrated like no other as many people bid farewell to a year they would much prefer to forget – one that has seen more than 1.7 million people killed and 82 million infected by the coronavirus since January.
Sydney, whose pyrotechnic display has in the past drawn crowds of a million people to the city's harbour area, rang in 2021 with a shortened display, with most popular observation spots fenced off and a heavy police presence deterring visitors.
Only people who had restaurant reservations or were one of five guests of an inner-city resident were allowed in. "What a hell of a year it's been," said Gladys Berejiklian, premier of New South Wales state. "Hopefully 2021 will be easier on all of us."
In the Chinese city of Wuhan, where the pandemic originated a year ago, thousands gathered at popular spots across the city centre for the countdown to 2021. Some said they were being cautious, but were not particularly worried.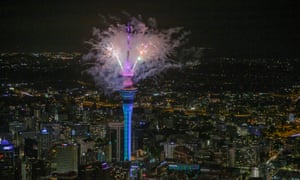 In New Zealand, too, which has managed to eliminate coronavirus after a strict seven-week lockdown, New Year's Eve plans proceeded as usual.
In Germany, however, where the sale of fireworks has been banned to discourage crowds and authorities in Berlin said police would "punish violators consistently", Angela Merkel said in her 16th and final new year's address as chancellor that she had never found the old year so heavy.
"And never have we, despite all the worries and some scepticism, looked forward to the new one with so much hope," said Merkel, a trained physicist who won praise for taming the first virus wave but has drawn criticism for soaring infection and death numbers in the second.
She condemned anti-lockdown protesters and vaccine conspiracy theorists. "I can only imagine how bitter it must feel for those mourning loved ones lost to corona, or having to fight against the repercussions of an illness, when the virus is disputed and denied by some hopeless individuals," Merkel said.
The health minister, Jens Spahn, said he expected the country to have the "quietest New Year's Eve" in living memory.
No more than six adults will be allowed to gather around the dinner table in France, where 100,000 police and gendarmes will clamp down on any public celebrations. Alcohol sales were banned in some areas and the interior minister, Gérald Darmanin, ordered officers to strictly enforce a national 8pm to 6am curfew as part of a "fight against unauthorised public gatherings and the phenomenon of urban violence".
In Britain, which reported 964 deaths on Thursday amid a surge related to a new Covid variant, people planning to celebrate New Year's Eve were warned they must leave the parties for later in 2021 as "Covid loves a crowd".
Prof Stephen Powis, NHS England's national medical director, said staying at home and seeing in 2021 "within the rules" would reduce infections and relieve pressure on hospitals. "It's absolutely vital that this year, everybody continues to follow the guidance by staying at home and not mixing," he said.
The prime minister, Boris Johnson, also urged people to follow the rules and "see in the new year safely at home". Barriers were erected in public places such as London's Trafalgar Square and Parliament Square.
In Italy, the European country which has recorded the most Covid-19 deaths, bars, restaurants and most shops were closed, and a 10am to 7pm curfew was in place for New Year's Eve. Pope Francis cancelled plans to lead New Year's Eve and New Year's Day services because of a flare-up of his sciatica condition, the Vatican said.
The Russian president, Vladimir Putin, said in his New Year's speech on Thursday that he hoped Russians would unite in the face of the country's battle with the virus, acknowledging a second wave of infections was still battering the country.
"Unfortunately the epidemic has not yet been completely stopped," Putin said in an address to to be broadcast just before midnight in each of Russia's 11 time zones. "The fight against it does not stop for a minute," he said, adding that many medical workers would be "on duty this festive night" and calling for responsibility.
In New York, the New Year's Eve ball will drop on Broadway but in place of hundreds of thousands of New Yorkers packed shoulder-to-shoulder into Times Square, the audience will be a small pre-selected group of nurses, doctors and other key workers, their families kept six feet apart in socially distanced pens.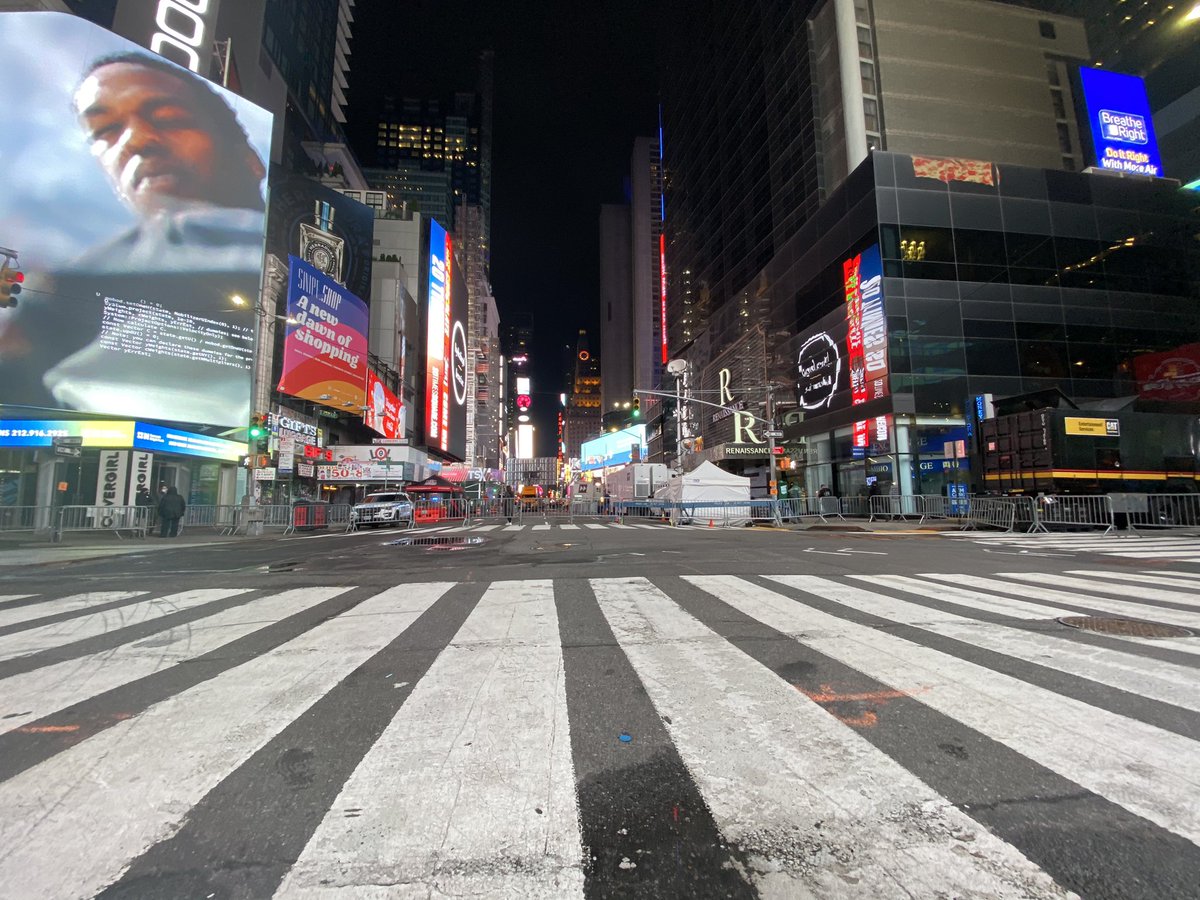 Citing concerns over the spread of Covid-19, police closed the square to vehicles and pedestrians at midnight on Wednesday and said they would disperse any onlookers venturing into a so-called "frozen zone" – the blocks surrounding the ball that historically draw shoulder-to-shoulder crowds.
"If you think you're going to be able to stand there and watch the ball, you're mistaken," police chief Terence Monahan said.