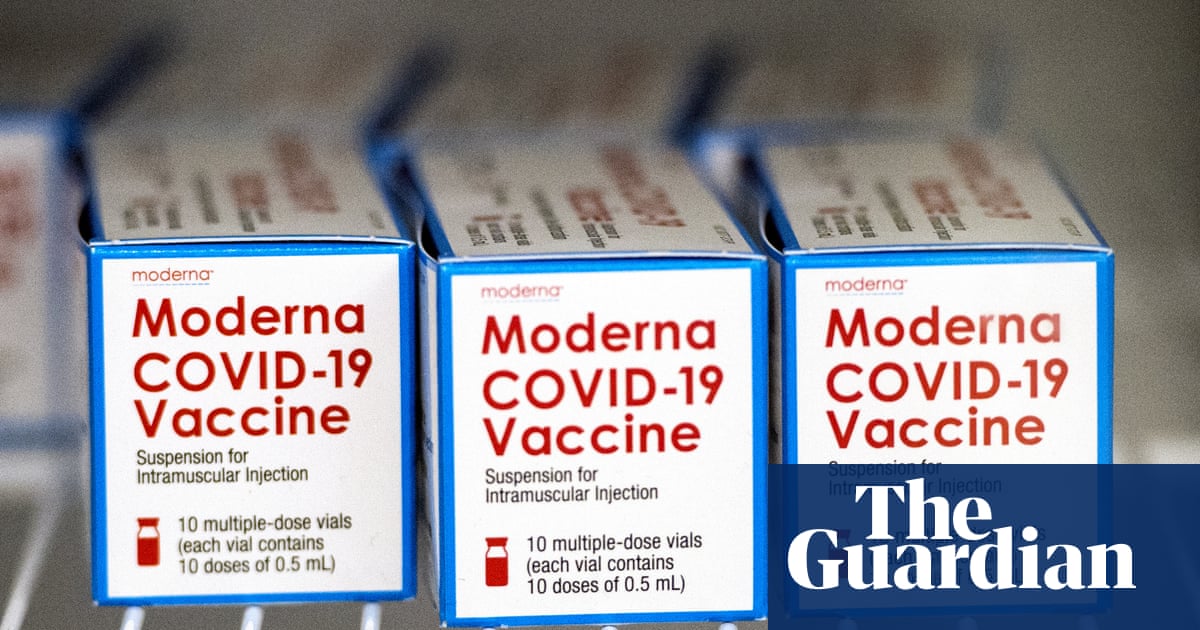 Police and federal authorities in the US are investigating after a Wisconsin health centre said an employee admitted to deliberately spoiling 500 doses of coronavirus vaccine.
Aurora medical centre, in Grafton, first reported that the doses of the Moderna vaccine had been spoiled on Saturday, saying a staff member had accidentally left them out of refrigeration overnight.
On Wednesday, however, it said the doses appeared to have been spoiled deliberately.
Police in Grafton, about 20 miles north of Milwaukee, said the department, the FBI and the Food and Drug Administration were investigating the case.
Police said they were notified of the alleged tampering on Wednesday night, but that no other information would be immediately released. They declined to say if any arrests had been made.
In a statement late on Wednesday, Aurora said the employee involved "acknowledged that they intentionally removed the vaccine from refrigeration". Aurora said it had fired the person in question and referred the matter to the authorities. The statement said nothing about a possible motive for the action.
"We continue to believe that vaccination is our way out of the pandemic. We are more than disappointed that this individual's actions will result in a delay of more than 500 people receiving their vaccine," the statement said.
The tampering will delay inoculation for hundreds of people, Aurora Health officials said, in a state where 3,170 new cases were reported and 40 people died on Wednesday of Covid-19, according to the Washington Post's coronavirus tracker.
Leonard Peace, an FBI spokesman in Milwaukee, would not comment on the bureau's involvement but said of the episode: "We're aware of it."
Initiating an internal review on Monday, hospital officials said they were initially "led to believe" the incident was caused by "inadvertent human error".
The vials were removed on Friday and most were discarded on Saturday, with only a few still safe to administer, according to an earlier statement from the health system. Each vial has enough for 10 vaccinations but can sit at room temperature for only 12 hours.
Two days later, the employee acknowledged having "intentionally removed the vaccine from refrigeration", according to the hospital statement, the Washington Post reported.