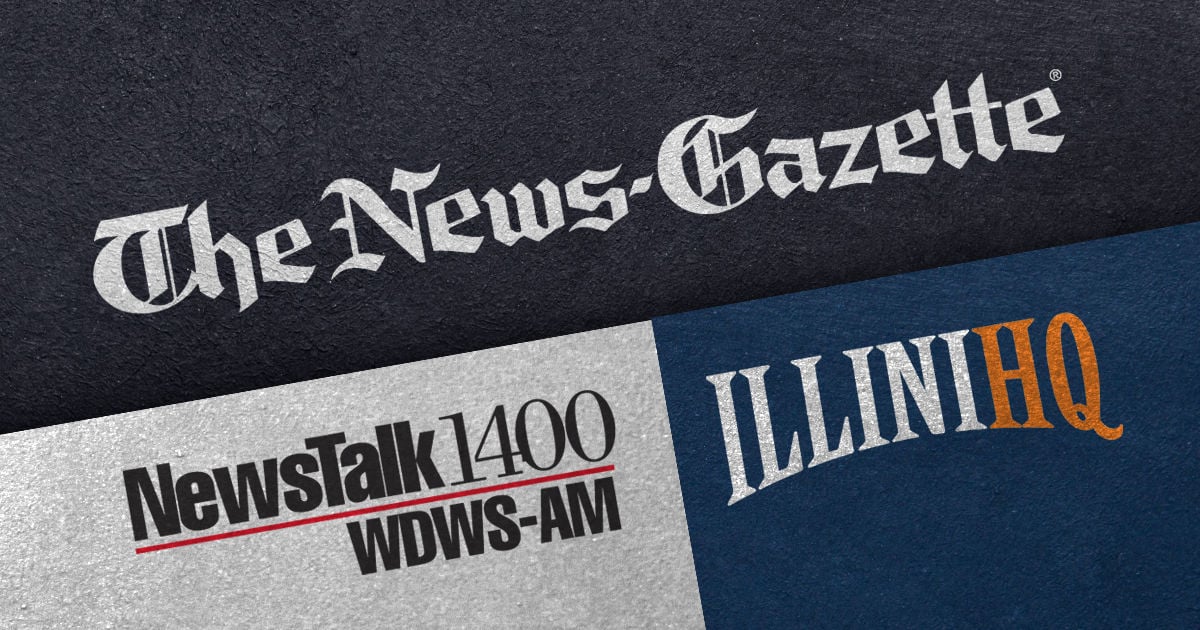 In volleyball
➜ Blue Ridge 2, Armstrong-Potomac 1. The host Knights (10-4) ran their win streak to three and ended a six-match win streak of the Trojans (9-6) via a 25-22, 23-25, 25-11 nonconference result, earning coach Evan Miles his 300th career victory in the process. Nadia Beadle racked up 15 kills and 17 digs for Blue Ridge, which also was supported by Gracie Shaffer's 31 assists and Jenna Mozingo's 19 digs. A-P was paced by Emma Franzen's eight kills and 14 digs, Lily Jameson's 20-dig, 19-assist double-double and Leanne Rogers' 10 digs.
➜ Centennial 2, Peoria Notre Dame 1. Leah Luchinski's 21-assist, 10-kill double-double paved the way for the host Chargers (6-7) to pick up a Big 12 Conference win. Abby Good's nine kills and nine digs also aided Centennial, which added six assists and six digs from Ashlyn Perry.
➜ Chrisman 2, Paris 1. Maecy Johnson put down 21 kills for the host Cardinals (12-4) during their 26-24, 18-25, 25-17 nonconference triumph, the team's fourth in a row. Also important to the win were Hannah Lunger's 26 assists, Sequoyah Cook's 10 digs and Haley Chaney's six kills.
In baseball
➜ Armstrong-Potomac 5, LeRoy 1. Gavin Pakerson did a bit of everything for the visiting Trojans (1-1) during their non-league win versus the Panthers (1-1). Pakerson recorded 10 strikeouts as the starting pitcher and went 2 for 2 with one RBI at the plate. Rylee Showalter and Gary Jones each added two hits for A-P, with Showalter also producing an RBI. Blake Roundtree drove in LeRoy's lone run.
➜ St. Joseph-Ogden 10, Tri-Valley 0. Hayden Brazelton and Griffin Roesch fired a combined no-hitter for the visiting Spartans (5-0) during a nonconference victory, with Brazelton recording five strikeouts across five innings of work and Roesch fanning three in two innings. SJ-O jumped out to a 4-0 first-inning lead in support of its pitchers. Crayton Burnett and Keaton Nolan each knocked in three runs overall, and Xander Rieches contributed two RBI.
➜ Springfield Sacred Heart-Griffin 10, Champaign Central 0. The visiting Maroons (0-2) still are seeking their first run of the season following this nonconference loss, in which Carter Hall and TJ Pipkins each notched a hit for Central.
In softball
➜ Mahomet-Seymour 15, Urbana 0. A 10-run fifth inning by the visiting Bulldogs (3-0) permitted them to end this nonconference game against the Tigers (0-5) after the bottom half of that frame. Karley Yergler (four hits) and Aubrie Shore (three hits) each smashed two home runs and recorded three RBI for M-S, and Yergler pitched four innings of seven-strikeout ball. Ashley Campbell added four hits, including one home run, and three RBI as well, while Madeleine Cortez tripled and drove in two runs. Urbana's Allison Deck and Abigail Brown each swatted a hit.
➜ St. Joseph-Ogden 1, Tri-Valley 0. Sophia Martlage cobbled together a complete-game four-hitter for the host Spartans (3-1), who needed her dominance in this narrow nonconference win. Addison Frick scored the game's only run in her first varsity start, and Peyton Jones clubbed two hits for SJ-O.
➜ Tri-County 13, Heritage 7. The visiting Titans (1-0) got their season off to a strong start by knocking off the Hawks (0-1) in Lincoln Prairie Conference play. Heritage's Paige George smacked a pair of home runs and four RBI to go with a longball and two RBI from Malani Smithhenry. Bri Struck added a double and an RBI.
In girls' soccer
➜ Champaign Central 3, Mattoon 1. Three different athletes scored a goal for the host Maroons (1-1), who snagged their first win of the season in a nonconference meeting. Anna Wachter, Claudia Larrison and Bella Ortiz all found the back of the net for Central, with Kitty Rossow assisting on Wachter and Larrison's markers. Meg Rossow contributed eight saves in net.
In boys' tennis
➜ At Champaign. Ezra Bernhard won two matches for Champaign Central during a 5-1 victory against Danville during a Big 12 Conference affair at Lindsay Courts. Bernhard pulled off an 8-0 win over Jericho Maniquis at No. 2 singles before the pairing with Brayden Helfer to win 8-1 at No. 1 doubles. The Vikings' Jayden Brown captured his team's point with a 6-4, 6-1 triumph against Helfer at No. 1 singles.
COLIN LIKAS