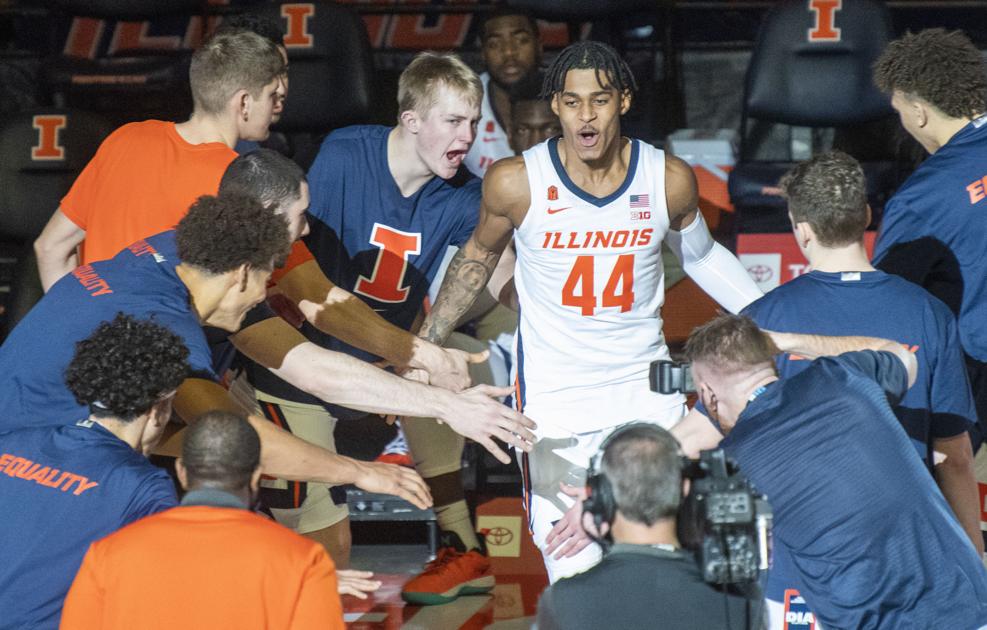 CHAMPAIGN — Brad Underwood and Fred Hoiberg are friends. The phone call Underwood received from Hoiberg late Monday afternoon, though, wasn't just friends catching up before their teams faced off later this week.
Mostly because Illinois and Nebraska won't play Wednesday night in Lincoln, Neb. Hoiberg's call was to let Underwood know that the Cornhuskers had positive COVID-19 cases in their Tier I personnel and Wednesday's game would have to be postponed.
"It's unfortunate, but it's in a year where it's about the safety and health and well being of student-athletes," Underwood said during his radio show Monday night. "In their Tier I group, they have some cases, and you can't expose our team. We'd like to get that bad taste out of our mouth from (Sunday) night, but you can't expose your team and can't risk that with the 17-day out."
The game against Nebraska is the second on the Illinois schedule to fall victim to the ongoing pandemic. The Illini canceled their nonconference home game against UT Martin originally scheduled for Dec. 5 because of COVID-19 cases among the Skyhawks.
Both Illinois and Nebraska released official statements that the two programs would work in conjunction with the Big Ten office to find a date to reschedule the game. Postponement instead of cancellation.

"We will get that game rescheduled at some point," Underwood said. "It's just postponed. The Big Ten has done such a wonderful job of putting a schedule together with some holes so there's vacancies and opportunities to fill in."
Newly-minted No. 14 Illinois (9-4, 5-2 Big Ten) will return to action Saturday against No. 21 Ohio State (9-3, 3-3). The Buckeyes jumped back into the Associated Press Top 25 on Monday following last week's road win at Rutgers.