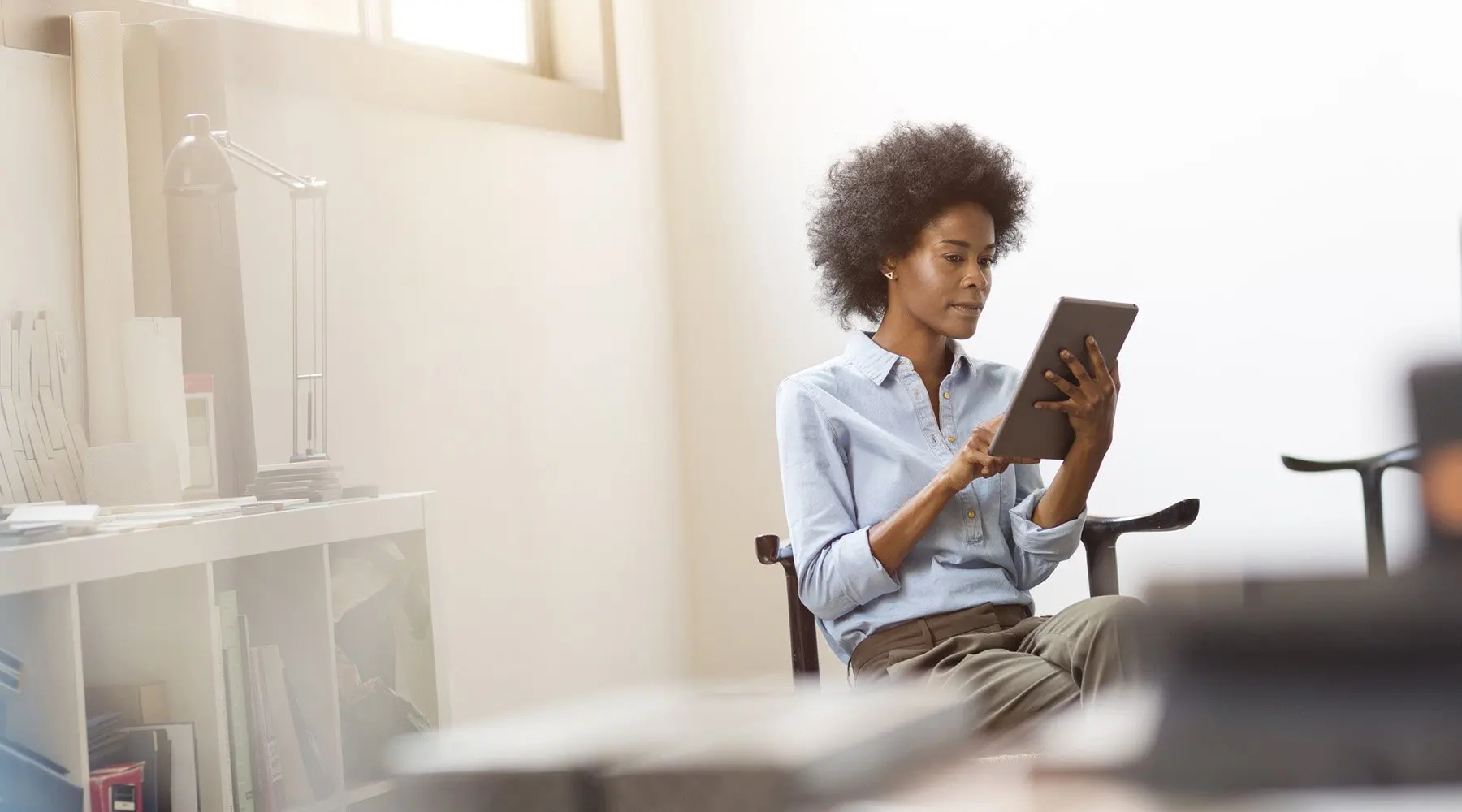 How to find a freelancer and streamline the hiring process.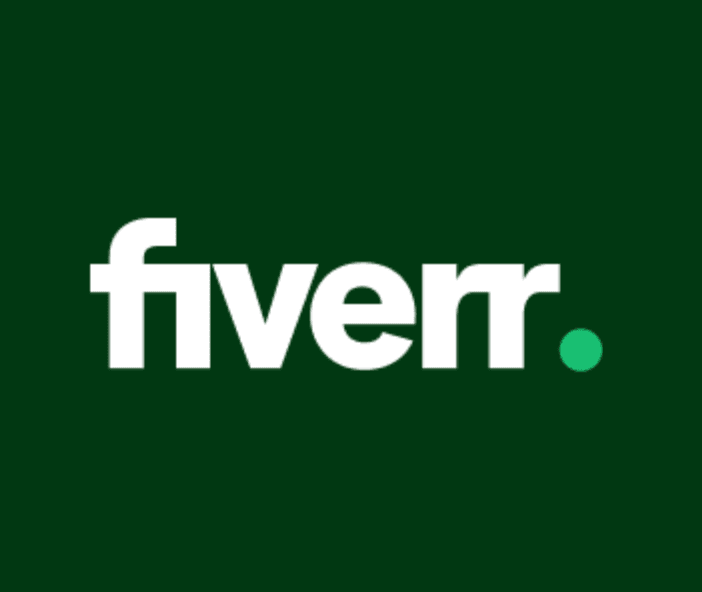 This guide is sponsored by
Fiverr
. Connecting businesses with freelancers and offering digital services in 400+ categories. High-quality work for every budget. From designers to media creators, ecommerce, social and much more.
Find the help
your business needs.
Whether it's for short-term work or when you need someone on a casual basis, the right freelancer can help your business scale.
This guide includes tips on where to look plus examples of popular freelance roles, some for areas of your business that you may not have even considered yet.
How to find freelancers
The tricky part is knowing where to look. Here are some of your options.
Freelancer platforms
Freelancer platforms have almost become the go-to for finding and hiring freelancers in many industries. They make easy work of the process with the ability to filter through prospective candidates based on reviews, job success rates and other important criteria. Some will even manage paying the freelancer for you.
A popular example is with Fiverr, an online marketplace where businesses can find freelancers located worldwide. This means you'll have access to a larger pool of potential workers and with freelancers in different timezones, you can coordinate so that work is done while you're sleeping, ready for you in the morning.
Fiverr started off in 2010 as a way to find inexpensive help for smaller jobs with a tiny $5 price tag. With a slew of freelancers available in hundreds of categories, Fiverr now allows freelancers to charge a larger sum for more detailed, higher skilled or more involved work. For businesses looking for the best of the best, the Fiverr Pro category has hand-selected freelancers for agency-grade work.
Your network
Word of mouth is a dependable way to find a freelancer to help with your business needs. You can find tried-and-tested workers through your network of colleagues, friends or family.
You can put a call out to get recommendations based on the work you need to be done but make sure you're specific about the requirements and that you thoroughly vet any prospective freelancers. Just because they were great at one job doesn't mean they'll be perfect for what you need.
Job ads
A good old-fashioned job ad is still a reliable option. You can put out a call for freelancers and let them come to you. This can be done all online now through job board sites and could save you time combing through potential candidates.
You will still have to study their portfolio of work, reach out to references and conduct an interview to make sure they are the right fit for the job. Depending on the job, you could also receive more than a handful of applicants so you'll have to factor in the time to go through each application.
Types of freelancers
While you could legitimately fill your business with a freelancer for every position, you might want to be more selective about which roles you need to be covered. These are some of the more popular types of freelancers you might want to consider.
Whether it's for your website copy, a monthly newsletter or a flyer advertising your latest sale, writing is a fine art that not many can claim as a skill. The benefit of hiring a freelancer here is you can focus on hiring someone who specialises in exactly what you need versus having an all-rounder in your permanent staff.
For smaller businesses, it might not make sense to have a project manager on staff. Once you've identified a project of any size that needs to get done, you can seek out a project manager with the exact level of expertise that can lead your project to success. For example, there are project managers that specialise in IT, HR and even risk management.
For many, the world of social media is a fickle and complicated beast but it's a necessary part of any marketing strategy. You can have a freelancer take the technicalities of managing your social media accounts out of your hands to leave you free to focus on running your business.
Whether it's for your latest ad, a social media campaign or an explainer video for staff or customers, a video editor can help take your initial concepts and turn them into a work of art.
An online store is essential when your business is looking to make your products or services available to purchase online but they can come in many different shapes and forms. An ecommerce developer can help you build one from scratch, customise a template or even migrate from one platform to another.
Could be for a new logo, a fun infographic or a business card update, you can hand-select the right designer for the job. Hiring a freelancer to do your designs means you can make sure you hire exactly the designer that you need.
Case study: Top tips for success on Fiverr
Organic convenience store owner Shelley found Fiverr to be extremely useful in many areas of her business. She used it to find designers to create logos, a virtual assistant to transcribe PDF files and developers to source data.
These are her top tips and advice for finding and hiring a freelancer on Fiverr:
1. Clear direction
When you show two humans the same picture, chances are, both will see it differently. You will have a clear idea of what you want out of a job (referred to as a gig) and have thought it through in your mind. When your gig is delivered, however, chances are you may be disappointed. The freelancer picking up your gig may have understood it differently which is why it is crucial to clearly describe the direction and expectations with the freelancer. If you can write out the instructions in steps, that could also be helpful.
2. Visual examples
A brief can be shared in text form, however, I found it very useful to create a visual presentation that includes an overview of your business, the context of the gig and why they are being hired, other samples of work or samples I created myself. This is particularly helpful when requesting a logo.
Developing a brand identity is already difficult. The more information you put into your brief, the easier it is for the freelancer to understand your requirements.
3. Budget ranges for different delivery options
In many cases, you will require custom work. Please take into consideration the time you are saving from your day to day and that this time is now being consumed by the freelancer. You should respect this and understand if they are able to proceed with your gig. Offer them different options and prices and discuss the option that works best for both of you.
4. Request a sample before initiating the gig
If you are working with a freelancer on admin-related tasks, such as Excel entry or data analysis, it could be helpful to request that they share a sample of their work before you proceed. You will have time to instruct the freelancer what to do before starting the gig.
5. Tip your freelancer
If they did a good job, chances are you will want to work with them again so make sure to tip your freelancer if you are happy with their work.
How much do jobs cost on Fiverr?
It's true. You can actually hire freelancers for as little as $5 on Fiverr. The job may be limited but you will often have the option to upgrade for more complicated tasks, faster delivery times and more revisions.
If you're looking for a graphic designer, for example, you can hire a 5-star designer to design a logo, business card, letterhead or other modern designs starting from $100. Fork out a bit more and you can get multiple designs included as a package.
Need a website built? You can also hire a freelancer to build you a 4-page website within 24 hours. Or you can go for a Fiverr Pro and hire a developer to build you a customisable website with ecommerce functionality, responsive design for multiple devices and plugin installation for $1,500.
Research. Have a clear understanding of what you're looking for including the scope of the project and what you need the freelancer to do.
Check reviews or references. Don't just take their word for it, make sure they're great at what they do by reviewing referrals and testimonials.
Consider experience. The freelancer might be amazing at what they do but are fresh out of school. Depending on the task, you may only want to hire someone with years of experience behind them.
View qualifications. Many freelancer platforms, such as Fiverr, will do this for you but if not, make sure you double-check any qualifications, certifications or licences that might be needed for the role.
Bottom line
Finding a freelancer is easier these days thanks to the resources available online (whether it's asking your LinkedIn network or using online platforms like Fiverr).
No matter if your business needs a writer or a video editor, there's a huge supply out there looking to take on a project.
Make sure you provide clear instructions/brief and you'll be on your way to hiring the right person and pushing through that next project with speed.
Find a freelancer with Fiverr
Compare freelancing platforms here
Picture: Getty Images