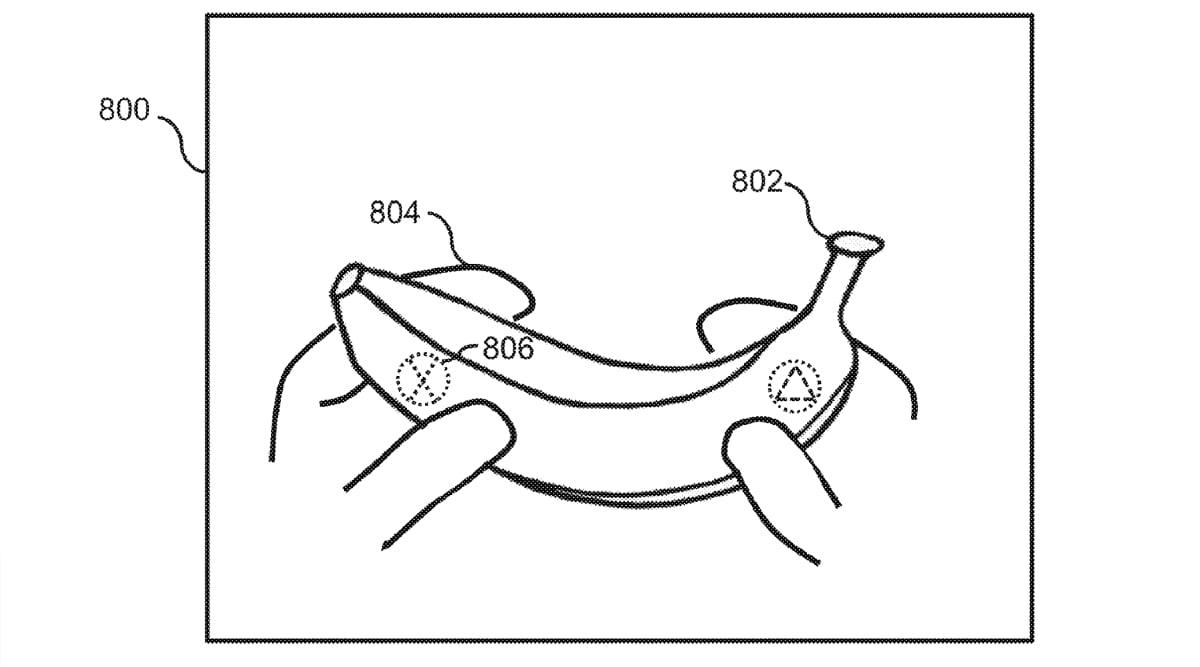 Sony has filed a patent application that details a method of turning a banana into a PlayStation controller. The patent describes how this new technology allows people to use a banana or any object for that matter as a game controller. The filing, first spotted by GamesIndustry.biz, was submitted last summer.
The patent is essentially a method that turns a "non-luminous passive object being held by a user" into a controller, superimposing virtual buttons on top of it, with a banana being described as the example. A camera could detect the objects so they could be used as controllers, or a camera could "detect a user's finger in the obtained images" to coincide "with the location of the virtual button". The idea is to use any physical object, it could a coffee mug or an orange, as a video game controller.
[embedded content]
"It would be desirable if a user could use an inexpensive, simple and non-electronic device as a video game peripheral," says the patent application. "The present disclosure seeks to address or at least alleviate some of the above-identified problems."
This patent application may seem bizarre at first but Sony is trying to solve a problem with this technique. As the designers note in the application, existing controllers can be a "barrier to entry" because of "technical complexity".
As is the case with any patent application, there's no guarantee Sony will ever commercialize this technology. But even if Sony does not bring this technology to the market, the Japanese company could be planning to introduce breakthrough features when it launches the next-generation PlayStation VR system for the PS5 sometime next year.
Late last month, Sony confirmed that it's working on a new PlayStation VR headset for its popular PlayStation 5 console. The next-generation VR system will offer "dramatic leaps in performance and interactivity" and "an even greater sense of presence." The VR headset for PS5 will also feature a new controller "inspired" by the PS5's DualSense and require only a single cord to hook up.