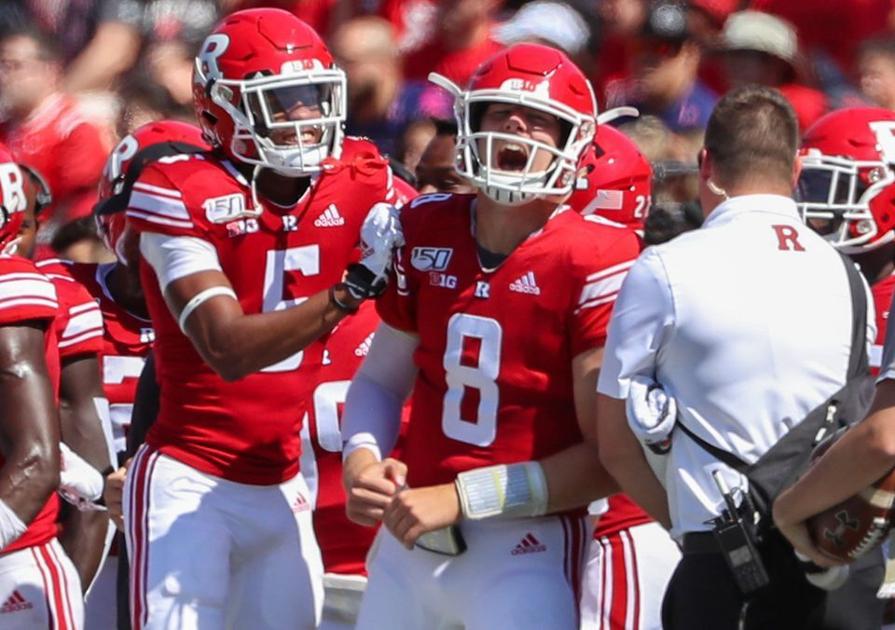 PISCATAWAY, N.J. — Illinois football's quarterback room became a bit more full Wednesday when Artur Sitkowski announced his intention to transfer from Rutgers to the Illini.
«Blessed! Excited to get to Work!» Sitkowski wrote on Twitter.
The 6-foot-5, 224-pound athlete has spent the last three college football seasons with the Scarlet Knights. After making 11 starts as a freshman in 2018, he made just four starts over the next two seasons while appearing in seven games during that same stretch.
Sitkowski went 52 of 81 for 444 yards and three touchdowns passing during the 2020 campaign, losing repetitions to senior Nebraska transfer Noah Vedral and junior Boston College transfer Johnny Langan.
Sitkowski caps his Rutgers career having completed 230 of 422 passes for 2,031 yards and eight touchdowns. His freshman-year passing stat line was 134 of 273 for 1,158 yards and four scores.
Sitkowski was recruited as a pro-style quarterback and gained three-star status by Rivals, racking up a laundry list of FBS offers that included Indiana, Iowa, Maryland, Michigan, Minnesota, Ohio State, Rutgers and Wisconsin.
Illinois' 2021 quarterback situation is led by senior Brandon Peters and redshirt freshman Isaiah Williams, each of whom received meaningful playing time last season. The Illini also currently roster redshirt freshman Deuce Spann and sophomores Coran Taylor and Matt Robinson at quarterback and have Samari Collier (Class of 2021, signed) and Donovan Leary (Class of 2022, committed) waiting in the wings.
Sitkowski is Illinois' second verbal commitment of the day, following Class of 2022 New Jersey tight end Owen Anderson.