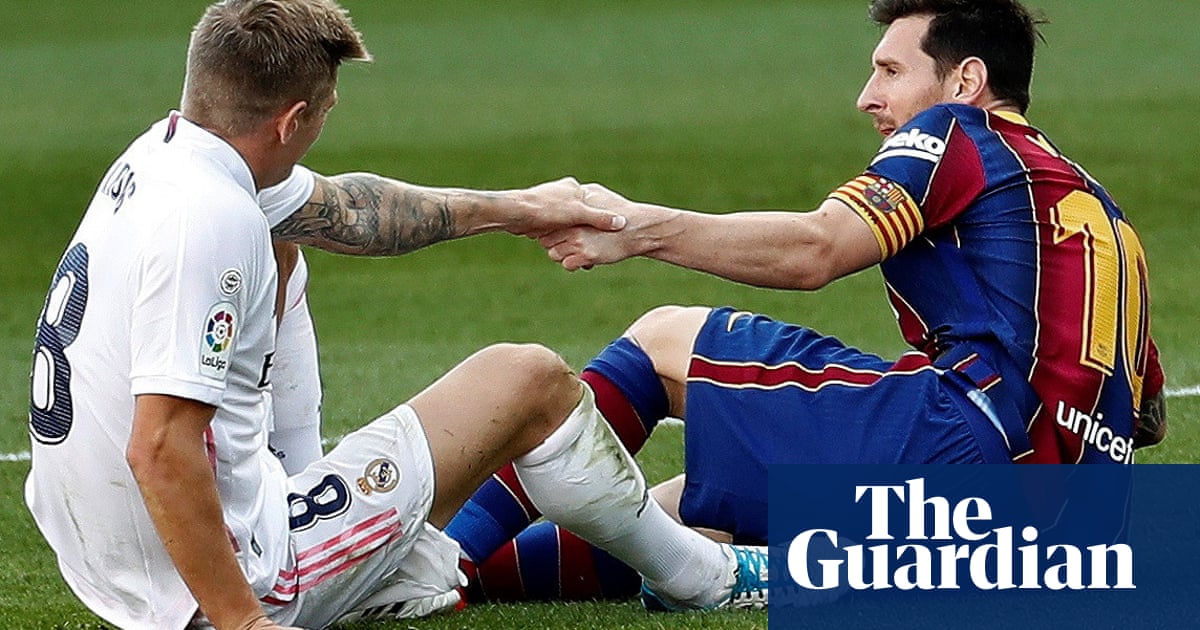 The Premier League's chief executive, Richard Masters, has condemned plans for a breakaway European Super League as "destructive to the value of domestic football across Europe".
In his strongest intervention yet to the €6bn plan, which would see 15 founding clubs receiving between €100m and €350m for joining, Masters said he was intrinsically opposed to a system where the battle for promotion and relegation barely matters.
"Any proposal that I've read about or heard about doesn't have access via domestic leagues, or if it does, it is at the bottom end of the pyramid," he told the FT Business of Football summit. "So that will be destructive to the value of domestic football across Europe, not just the Premier League."
Masters also confirmed he was against a separate Uefa plan to reform the Champions League – which would see it grow from 32 to 36 teams and the number of fixtures rise from 125 to 225 – and rejected the idea that the Premier League could slim down to free space for more European games. "The English football calendar is jam-packed," he said. "I think for the foreseeable future, the Premier League is a 20-club competition."
However Uefa's proposals for an "Swiss model" revamp of the Champions League were given a warmer welcome by the president of the European Leagues, Lars-Christer Olsson – albeit with several caveats. But Olsson warned Uefa that if it did increase the Champions League to 36 teams, more domestic champions must be included rather than Premier League teams.
"We would prefer champions from Scotland, Denmark or Switzerland, for example, to qualify rather than team number six from England or Spain," he said.
While not rejecting Uefa's proposals out of hand, Olsson also said the plan to have four more exclusive Champions League 'match weeks' would hurt the 1,000 clubs not in Europe who would be unable to play matches and "cannibalise" domestic TV revenue.
However he said the current system was also unworkable and would continue to grow the financial gap in European club football. "It will also prevent the free and proper competition for the titles in the European competitions, as well as in the domestic competitions, and this cannot continue," he added. "So give us the time needed for a proper process to involve all stakeholders and make the right decision for the benefit of all."
Meanwhile Masters appeared bullish about a domestic TV rights deal for the Premier League between 2022-2025, which is expected to be concluded this year, saying he did not expect a big drop from the current £5bn deal between Sky, BT and Amazon. "I accept that we're in a challenging environment," he said. "I don't accept that things have plateaued or that we're looking at a downward curve."