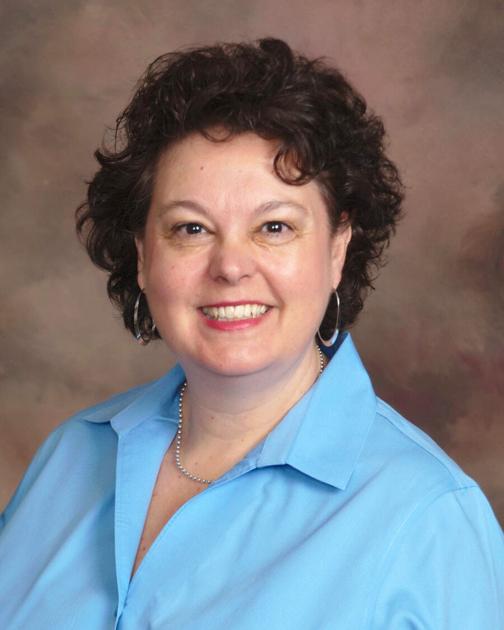 Melissa Patrick, a reporter for
Kentucky Health News
and former nurse, has been named a Healthy Kentucky Policy Champion for bringing attention to issues and policies that affect the health of Kentuckians, many of which are not covered by any other publication.
Patrick's efforts and her «excellent grasp of Kentucky's health issues» and «dedication to the cause» help facilitate health advocacy in the commonwealth, said Al Cross, editor and publisher of Kentucky Health News, who endorsed her nomination for the award.
The Champion award is given by the Foundation for a Healthy Kentucky to recognize Kentucky people and organizations engaged in improving the health of people in their communities and/or the entire state through policy change.
«…The Commonwealth needs journalists like Melissa digging in the data, understanding the outcomes and root causes, and explaining proposed policy changes for concerned Kentuckians to turn to for objectivity and honesty in every story,» said Mara Powell, chief communications officer at Kentucky Youth Advocates, in endorsing Patrick's nomination.
«I believe we have offered the most comprehensive coverage of issues related to health in the legislature, and that is a direct result of Melissa's dedication to the work,» Cross said. «In the last session, for example, no one else really covered the issues of pharmacy benefit
managers in Medicaid or the transformation of the state's public-health financing system. Melissa has posed questions about health issues to dozens of legislators who wouldn't have otherwise been questioned about them, and I believe her questioning of legislative leaders has elevated those issues on the General Assembly's agenda.»
Bonnie Hackbarth, vice president for external affairs at the Foundation for a Healthy Kentucky, which provides an annual grant to Kentucky Health News, added: «[Patrick's] stories also give rural newspapers the tools they need to localize their stories; for example, a story about the top opioid-dispensing pharmacies in the state was localized by papers that could list the pharmacies in their own communities.»
Patrick is the only staff reporter for Kentucky Health News, a publication of the Institute for Rural Journalism and Community Issues at the University of Kentucky.
She has received several competitive fellowships, including the 2016-17 Nursing and Health Care Workforce Media Fellow of the Center for Health, Media & Policy, which allowed her to focus on and write about nursing workforce issues in Kentucky, and the yearlong Association of Health Care Journalists 2017-18 Regional Health Journalism Program fellowship.
She is a former registered nurse and holds degrees in journalism and community leadership and development from UK.
Patrick is now eligible for the Gil Friedell Health Policy Champion award, which comes with a $5,000 grant from the foundation to be given to a Kentucky-based nonprofit of the winner's choice. The winner of the Friedell award will be announced later this month.