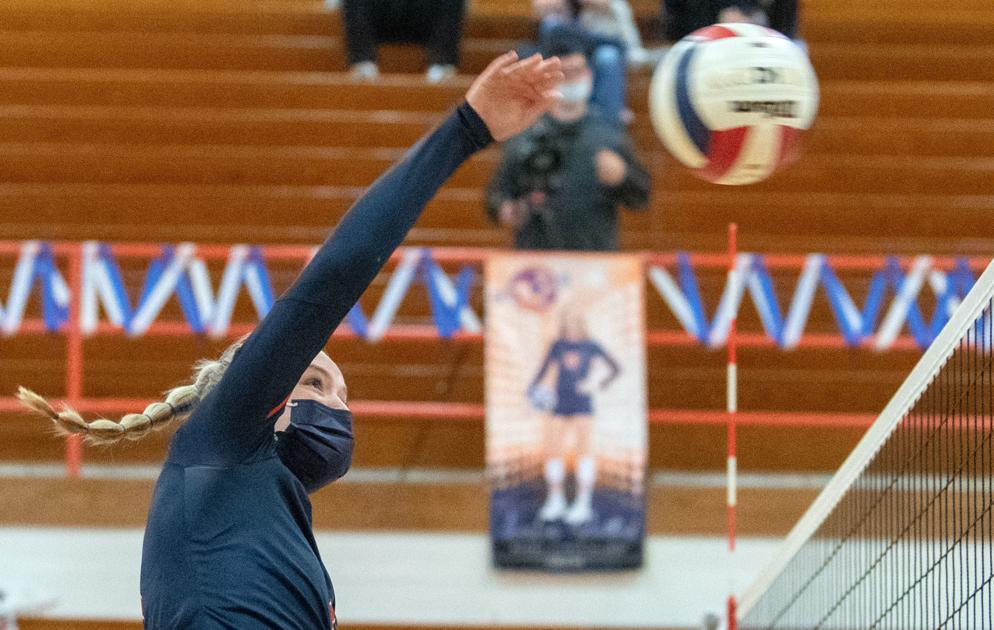 RK., TEAM REC. PREV. COMMENT
1. Mahomet-Seymour 14-2 3 Bulldogs finished season on 12-match win streak, captured Apollo Conference title on Thursday.
2. Paxton-Buckley-Loda 16-2 5 Panthers stunned Champaign Central in two sets, suffered losses to St. Joseph-Ogden, St. Teresa.
3. Champaign Central 14-3 2 Maroons defeated St. Thomas More, Centennial before PBL loss, will not compete in Big 12 tourney.
4. St. Thomas More 17-2 1 Sabers couldn't get past Champaign Central but have won three straight since, are perfect in IPC.
5. St. Joseph-Ogden 17-3 4 Spartans own wins over Mahomet, PBL and losses to Central, STM. Defeated Teutopolis on Friday.
6. Milford 16-1 7 Bearcats eclipsed Salt Fork and have won last 14 matches, finish season with Watseka on Saturday.
7. Salt Fork 11-2 6 Vermilion Valley-champ Storm ended two-match skid with three-set victory over Villa Grove/Heritage.
8. Unity 8-5 10 Rockets nearly trumped STM, look recovered from COVID-19 delay to start of their spring season.
9. Tri-County 11-3 9 Titans lost just once in Lincoln Prairie Conference action this season, had six-match win streak.
10. Centennial 6-7 8 Chargers will try to finish above .500 with involvement in Saturday's Big 12 tourney in Peoria.