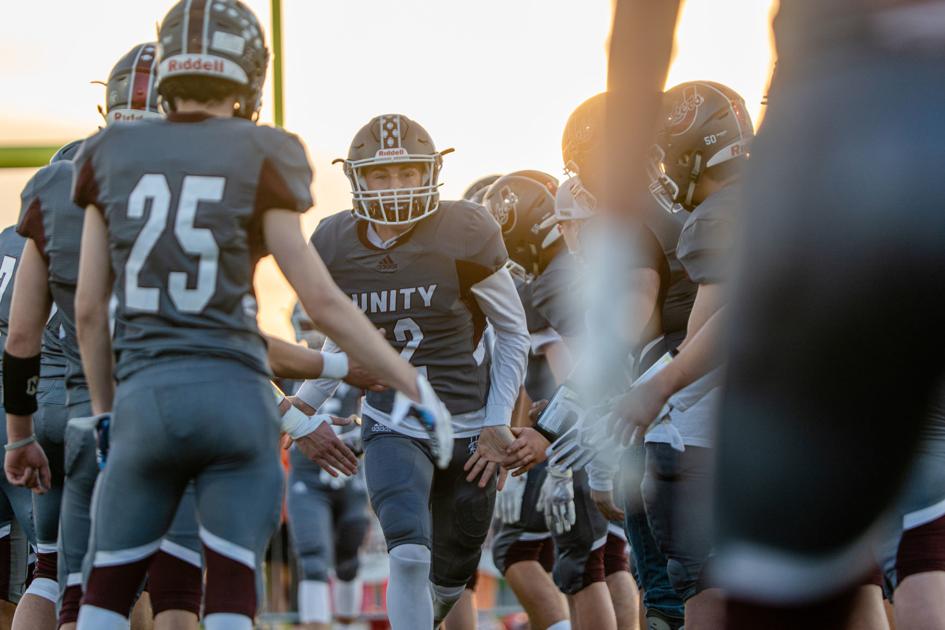 RK., TEAM REC. PREV. COMMENT
1. Monticello 4-0 1 Sages have shut out their last two opponents, most recently Mattoon, and visit Olympia this week.
2. Unity 3-0 3 Rockets rolled past rival St. Joseph-Ogden ahead of marquee matchup with Mahomet-Seymour.
3. Prairie Central 2-1 4 Hawks dispatched quality Chillicothe IVC squad, head to Pontiac to continue Illini Prairie action.
4. Danville 2-1 2 Vikings lost to Normal Community, attempt to rally this week versus Peoria Notre Dame.
5. Watseka 4-0 5 Warriors handled Iroquois West to remain perfect, face good test next with Paxton-Buckley-Loda.
6. BHRA 3-1 6 Blue Devils defeated Havana leading into tough two-game stretch with Oakwood and Salt Fork.
7. Centennial 2-1 7 Chargers' Week 4 game with Normal West was canceled, and Centennial won't play this week.
8. LeRoy 3-1 9 Panthers beat Heyworth to conclude four-game slate, finished second in Heart of Illinois Small.
9. Arcola 2-1 — Purple Riders outlasted ALAH to earn spot in rankings, host Cerro Gordo/Bement in home finale.
10. Mahomet-Seymour 2-2 — Bulldogs also jump into poll after crushing Charleston, now seek feather in cap with visit to Unity.