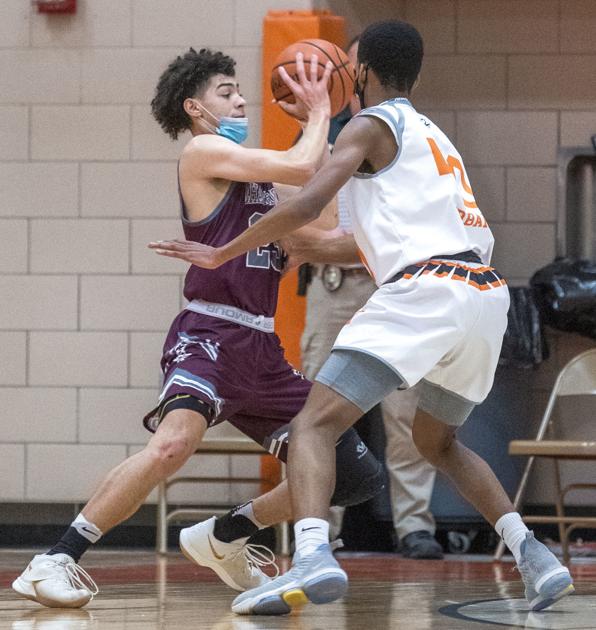 RK., TEAM REC. PREV. COMMENT
1. Danville 7-2 1
Michael Moore and the Vikings topped Rantoul on Monday, recently beat 3A No. 8 Peoria Manual.
2. Champaign Central 6-3 7
Henry Hamelberg and the Maroons beat Peoria Manual, Urbana and Peoria in four-day stretch.
3. Mahomet-Seymour 6-3 4
Zach Travis and the Bulldogs slipped past 3A No. 9 Effingham before falling to a good Lincoln team.
4. LeRoy 11-0 8
Max Buckles and the Panthers defeated 2A No. 8 Eureka to keep their unbeaten run on track.
5. Tuscola 9-3 2
Haven Hatfield and the Warriors slipped against Warrensburg-Latham and Meridian in CIC competition.
6. BHRA 8-2 6
Mason Hackman and the Blue Devils are staying busy, with six games slated across next 11 days.
7. Centennial 3-4 4
Jack Young and the Chargers recovered from loss to Normal Community by bouncing Richwoods.
8. Prairie Central 7-3 9
Logan Goad and the Hawks took down St. Joseph-Ogden before falling to Normal Community.
9. St. Joseph-Ogden 7-1 5
Jackson Rydell and SJ-O recovered from Prairie Central loss by winning at Paxton-Buckley-Loda.
10. St. Thomas More 4-2 10
Dawson Magrini and the Sabers clipped St. Teresa after falling to Bloomington CC in double OT.