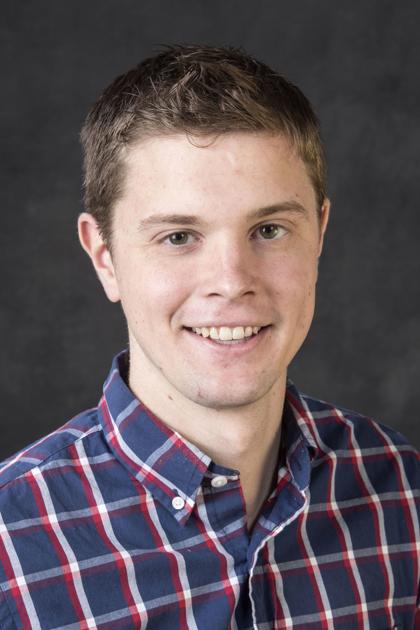 Sports Editor Matt Daniels and multimedia specialist Anthony Zilis brought home national awards in the 2020 Associated Press Sports Editors contest.
Daniels finished in the Top 10 category of game story for his coverage of Bismarck-Henning/Rossville-Alvin boys' basketball winning a Class 2A regional title last February.
Zilis was honored with a Top 10 finish for his video from the Illinois football team's home opener against Purdue on Halloween.
The N-G Sports section — which also received honorable mention in the digital contest — competes against publications like the Pittsburgh Tribune-Review, the South Bend (Ind.) Tribune and others.
Sunday, daily and special section judging will take place later this month.
As sports editor, Daniels has guided a section that continues to be nationally recognized. In APSE judging, the N-G has been selected as a Top 10 section for 10 consecutive years.
"Matt's as good as it gets running a sports department," News-Gazette Vice President/News Jim Rossow said. "For him to be recognized for his writing is fantastic."
The ranking of the Top 10 in the writing and multimedia categories will be announced in the coming weeks. Last year, Zilis' video on the UI wheelchair basketball placed first nationally.
"Anthony's ability to tell a story in creative ways sets him apart," Rossow said. "His versatility helps us reach an even bigger audience."