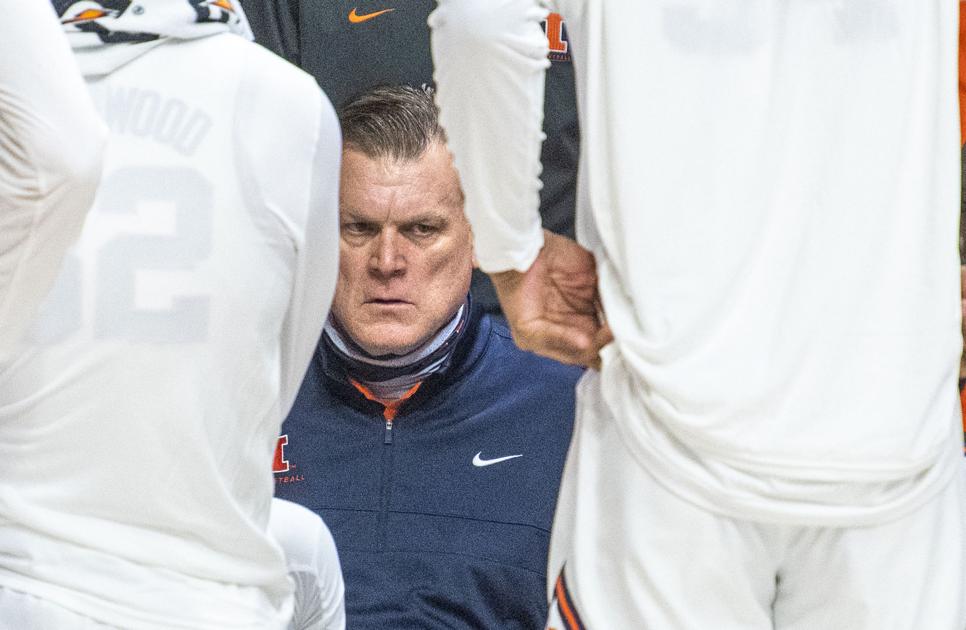 CHAMPAIGN — Brad Underwood wasn't concerned about his team facing another nine-day gap in between games following Saturday's win against Wisconsin. Mostly because the Illinois coach was certain it wouldn't happen.
Turns out he was right.
Illinois will play at 8 p.m. Friday at Nebraska in a game that was originally scheduled for Jan. 13 in Lincoln, Neb., per a release from Nebraska. That game was postponed and became the start of what became a nearly month-long gap in between games for the Cornhuskers.
The No. 6 Illini (13-5, 9-3 Big Ten) were supposed to play at No. 3 Michigan on Thursday. That game was postponed by the Wolverines, who broke their two-week COVID-19 pause Monday.
Illinois will instead get Nebraska (4-9, 0-6), which lost its first game post-pause and also today against Minnesota. The Illini have won four straight games and eight of their last 10. The Cornhuskers haven't won since a Dec. 17 victory against Doane University, an NAIA school in Crete, Neb.
Nebraska's return game in Champaign originally scheduled for Feb. 24 will be moved to the final week of the regular season with a new time and date to be announced. Illinois will instead play its rescheduled game at Michigan State on Feb. 23. That game has been set for a 6 p.m. start.