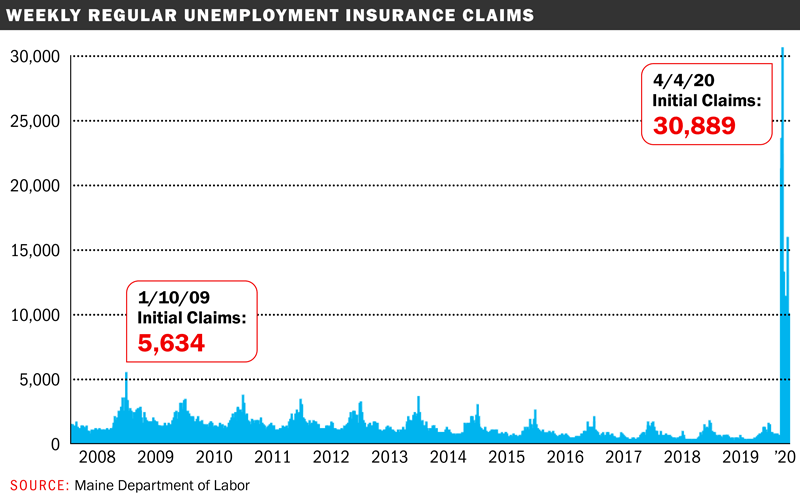 Each day of 2020, it seems, has brought bad news.
As COVID-19 rates and unemployment rates have soared, as divisiveness has filled city streets and the halls of government, Mainebiz has reported many stories we wished didn't need to be covered. Nevertheless, they're important to the story of 2020.
Here are some of them.
Survey: Small business disruption has skyrocketed during health crisis (March 24)
Maine nonprofits are in 'extremely tough spot' due to public health crisis (April 8)
Maine's unemployment rate skyrockets, though less than national rate (May 22)
Bar Harbor attractions facing 'massive cancellations' this summer (May 26)
Maine's storied guide businesses may be lost amid pandemic (June 12)
Hunger in Maine expected to soar 40%; nonprofits, businesses respond (June 15)
COVID-19 is decimating Maine state revenues (July 30)
Maine hospitality industry's lost revenue projected to be $1.7B (Oct. 6)
67 more employees laid off at Jay paper mill, still recovering from April explosion (Oct. 29)
Fishing community, others respond to tragedy of lost Portland vessel (Dec. 8)