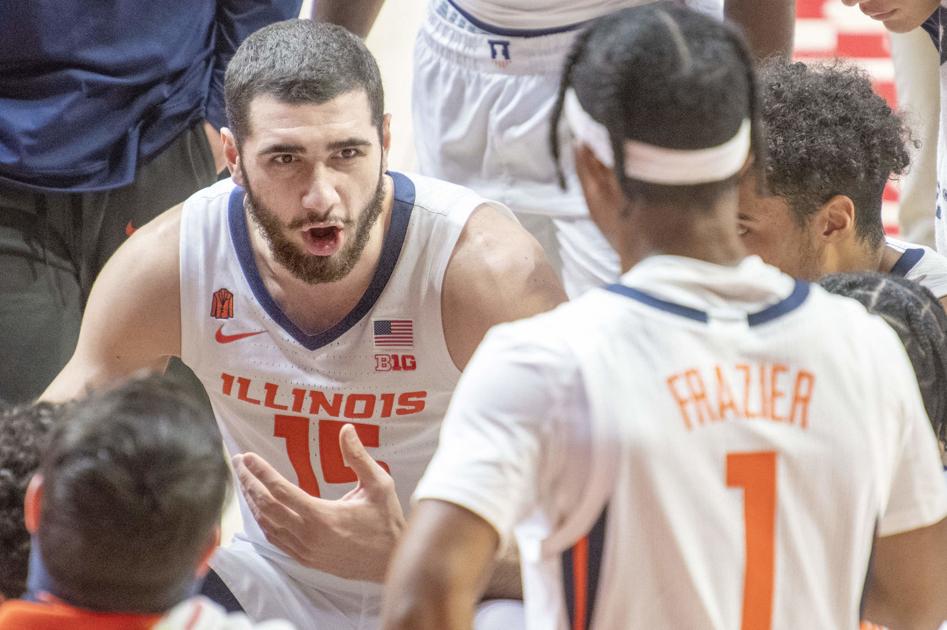 CHAMPAIGN — A perfect 2-0 holiday week with wins at Penn State and against Indiana saw Illinois climb three spots in the latest Associated Press Top 25 poll Monday to No. 15.
The Illini (7-3, 3-1 Big Ten) jumped three spots from last week after falling to a season-low 18th. The wins against Penn State and Indiana and other losses in the top 25 helped Brad Underwood's team get back into the top 15.
Illinois was one of nine ranked Big Ten teams in Monday's new poll. Wisconsin is ranked the highest at No. 6, while Iowa managed stay in the top 10 at No. 10 despite its loss to Minnesota. Also ranked were No. 14 Rutgers, No. 16 Michigan, No. 17 Michigan State, No. 19 Northwestern, No. 21 Minnesota and No. 25 Ohio State. The Gophers and Wildcats made their AP Top 25 debut.
Scott Richey's AP Top 25 ballot:
1. Gonzaga
2. Baylor
3. Kansas
4. Houston
5. Tennessee
6. Villanova
7. Texas
8. Wisconsin
9. West Virginia
10. Missouri
11. Creighton
12. Texas Tech
13. Rutgers
14. Illinois
15. Minnesota
16. Iowa
17. Northwestern
18. Florida State
19. Michigan State
20. Virginia
21. Virginia Tech
22. Xavier
23. San Diego State
24. Duke
25. Saint Louis