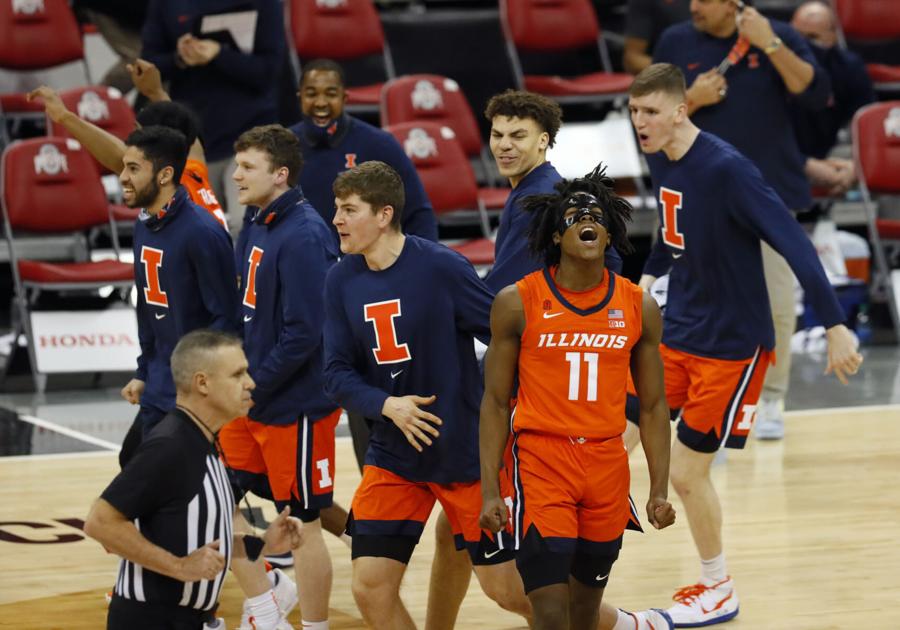 CHAMPAIGN — A pair of wins against top seven teams meant another move up the Associated Press Top 25 for Illinois in the penultimate poll of the 2020-21 season. The Illini, which won at Michigan and at Ohio State last week, reached a season high of No. 3 when this week's top 25 was released late Monday.
Illinois (20-6) finished a somewhat controversial second in the Big Ten to secure a double bye for the conference tournament. The Illini won't play until Friday's quarterfinals, with a 5:30 p.m. game scheduled at Lucas Oil Stadium in Indianapolis against the winner of Thursday's Rutgers-Indiana game.
Five Big Ten teams were ranked in Monday's AP Top 25, with Illinois in the top five along with No. 4 Michigan and No. 5 Wisconsin. Ohio State slipped to No. 9 following its loss to Illinois, while Purdue climbed to No. 20 after securing its own double bye for the Big Ten tournament thanks to wins against Indiana and Wisconsin.
Scott Richey's AP Top 25 ballot
1. Gonzaga
2. Baylor
3. Illinois
4. Michigan
5. Iowa
6. Arkansas
7. Alabama
8. Oklahoma State
9. West Virginia
10. Ohio State
11. Kansas
12. Houston
13. Texas
14. San Diego State
15. Loyola Chicago
16. Florida State
17. Purdue
18. Colorado
19. USC
20. Oregon
21. Virginia
22. Villanova
23. Creighton
24. Texas Tech
25. Virginia Tech