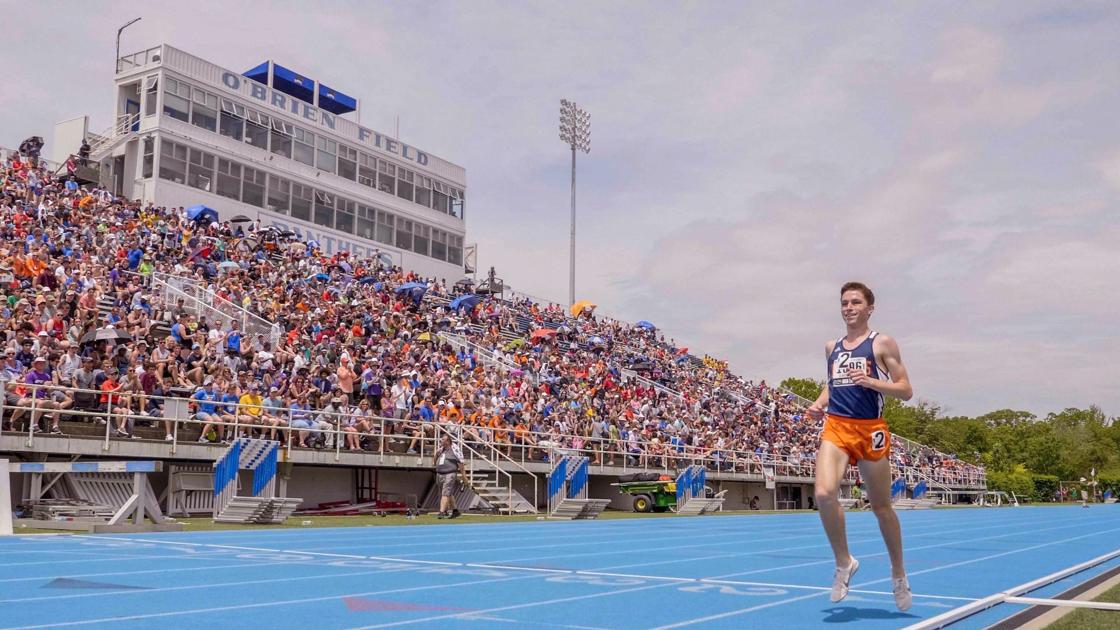 For more than a year, no state champions in Illinois high school sports have been crowned because of the COVID-19 pandemic.
That will change come late June.
The IHSA Board of Directors approved Monday at its board meeting that summer sports will cap their seasons with a full-fledged postseason tournament including state championship events.
This affects the following area sports that were moved into the IHSA's condensed summer season that is set to run from early April through late June: baseball, softball, boys' track and field, girls' track and field, girls' soccer and boys' tennis.
Wrestling, a traditional winter sport that was moved into a season that'll run from April 19 through June 12, was not included among the sports to have a full postseason. State Farm Center in Champaign is the long-standing home to the individual state wrestling finals.
Boys' basketball hasn't decided a state champion in each of the last two years because of the pandemic, while no state championships are set for later this spring when football, boys' soccer and volleyball start their pandemic-abbreviated seasons.
«State Final qualifiers in some individual sports may be modified to better meet gathering mitigations,» the IHSA said in a press release on Monday afternoon. «The State Series guidelines will be posted online and shared with coaches and school personnel later this week.»
Earlier on Monday, the IHSA announced outdoor sporting events can have 20 percent capacity instead of only 50 people because of gathering limits.
«We have been adamant in our discussions with IDPH that we believe we can safely and responsibly expand spectator guidelines without risking the general public to greater exposure to COVID-19,» IHSA executive director Craig Anderson said in a statement. «This felt like a commonsense change, especially as we evaluated collegiate and pro sport spectator guidelines in the state, and are happy for the student-athletes who will be participating in IHSA outdoor sports this spring and summer, as well as for their families and friends.»