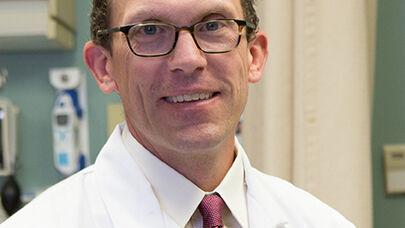 If there is one thing that is constant about the pandemic, it's the constant updates we hear about on a daily basis. Here is a quick look at the good news that unfolded this week.
VACCINES
The next age band, 65-plus, will open on Monday. This is far faster than predicted and part of what is fueling optimism about the ability to vaccinate our population in Vermont. In addition, the Johnson & Johnson vaccine is getting close to achieving approval. As a single dose, the J & J vaccine is far easier to administer and has been shown to prevent severe illness and death in clinical trials.
VARIANTS
Understandably, reports of decreased efficacy of vaccine in trials to SARS-CoV-2 variants is causing tremendous anxiety. Even with this seemingly dire news, there are many positive aspects of the vaccine-variant interaction to focus on. The vaccines currently in use or nearing approval appear to prevent severe disease requiring hospitalization and death from all known variants. A vaccine booster can be updated against variants and given at the necessary interval. The FDA noted this week that boosters will not require a lengthy randomized controlled trial. Companies will be able to design, produce, and distribute them within just a few months. In fact, Moderna just announced yesterday that company has manufactured a vaccine tailored to the B.1.351 variant first identified in South Africa.
TRAVEL, EXPOSURE, AND GATHERINGS
Those who have been fully vaccinated, meaning that at least 14 days have passed since their complete series, no longer need to quarantine to travel to or return to Vermont. Similarly, fully vaccinated Vermonters do not have to quarantine after exposure to someone with COVID-19. And, fully vaccinated households may now gather with one other household. The lifting of these restrictions provide people with the first "perks" of getting vaccinated. Note that non-vaccinated people must follow Vermont's travel and gathering rules.
EFFICACY VS. EFFECTIVENESS
You may have heard scientists talking about "efficacy" and "effectiveness" and wondered whether they are synonymous. The terms have a subtle but important difference in epidemiology. Efficacy is how well an intervention performs in a trial. Effectiveness, a much more familiar word, refers to how well an intervention performs under real-world conditions. This past weekend, reports from Israel, where vaccination efforts have been especially efficient, shared the Pfizer vaccine was 98.9 percent effective at preventing hospitalizations and death in those who had received two doses. Those numbers are even better than the "efficacy" stats reported during the trial.
MASKS
While it is difficult to say with certainty, as the pandemic changes from day to day, it seems as if we will be able to discontinue mask use in many public places by the end of the summer. Masks may still be recommended for people with high-risk health conditions in crowded venues, for children under 12, in elementary and high schools, and while traveling by plane or internationally.
These small steps forward are signs of good things to come. They should also help encourage us to continue wearing masks and distancing throughout the next several months until we are all vaccinated.