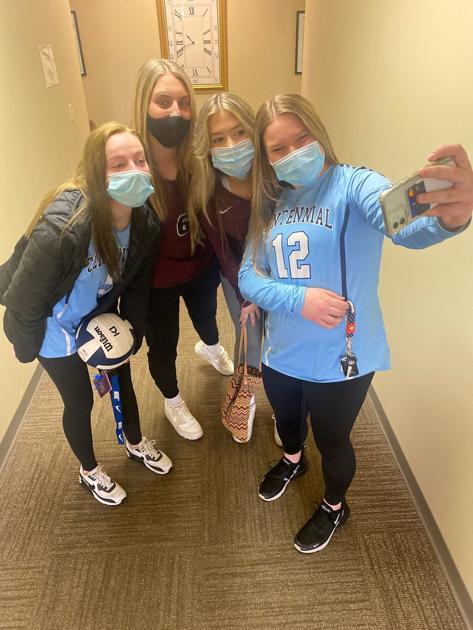 Even with the Illinois men's basketball season complete and spring ball nearing an end for Bret Bielema's Illini football program, that doesn't mean we're lacking for coverage. Far from it.
Allow me to take a moment to shine some of the spotlight on my hard-working staff, which delivers each and every day.
➜ Thanks to the dedicated efforts of preps coordinator Colin Likas and photo editor Robin Scholz, our fourth photo shoot involving hundreds of high school athletes is taking place Sunday at our office. And it's one we never expected to host before the COVID-19 pandemic: Faces of Summer. Baseball players, softball players, boys' tennis players, girls' soccer players and track and field athletes will stop by our office — socially distanced and following proper protocols.
"It's such a bizarre situation that we're holding four Faces photo shoots this school year in an effort to give all of our athletes their time in the spotlight," Likas said. "But pandemic-era sports has been all about adjusting on the fly."
The Faces of Summer will start to run in May. It's another reminder that Illini sports aren't the only popular option in town.
"I really do have quite a few people reach out to me to express gratitude for this opportunity, especially for upperclassmen who maybe aren't the stars of their respective teams," Likas said. "I'm glad we're able to make folks happy in a way that no one else in this state does, and that we can highlight our athletes in a unique fashion."
➜ Our next special section in sports is set to drop next Thursday. The subject? The one-of-a-kind Loren Tate. Our legendary N-G columnist has been covering the Illini for this paper since 1966, and we're honoring the most recent inductee into the United States Basketball Writers Association Hall of Fame in a big way.
Bob Asmussen, a colleague of Tate's for three-plus decades here at The N-G in Champaign, is leading the charge. With assists from Illini historian Mike Pearson and UI Sports Information Director Kent Brown, he's looking back at the last 55 years of Illinois athletics. While also getting insight from a variety of people on their interactions with Tate.
"Connecting with all the athletes, coaches and administrators has been easy because of how ready and willing they were to contribute," Asmussen said. "They know Loren and truly respect him."
Look for interesting anecdotes from people like Dee Brown, Josh Whitman, Mary Henson, Kendall Gill and many more. And enjoy this one from Asmussen to serve as a sneak preview of what's to come.
"I rode with Loren to an Indiana-Illinois men's basketball game on March 1, 1992, in Bloomington," Asmussen said. "His awesome friend Shorty and his son Travis went with us. The game was early and on the way back, Loren decided we would stop and have dinner at The Beef House. The meal was taking a while, but I mentioned to Loren I had a first date that night back in Champaign. He made sure we got back in time. I took Julie to 'Wayne's World,' and now we are coming up on our 27th anniversary. Loren gets partial credit for my marital bliss."
➜ Our 44th All-State high school girls' basketball team is in this section and in the next Weekend Extra, our 89th high school boys' basketball All-State team will be published. In large part because of Scott Richey. Our Illini men's basketball beat writer has handled this responsibility — with ease — since taking over the duties in 2016.
"The hardest part about putting together the All-State basketball team is taking my list of nominations and other possible all-staters, cutting it down to 180 players and then organizing them in the respective tiers by trying to strike a balance between production and some players simply being the state's truly elite hoopers," Richey said. "Six years in, I think I've found a process that works."
It does and is a big part about why the Illinois Basketball Coaches Association will recognize our sports staff as one of their three organizations of the year at their Hall of Fame banquet this summer.
➜ Last, but certainly not least, is the talent of sports copy editor Joe Vozzelli Jr. He'll have a large hand in our special section devoted to Tate next week, along with Managing Editor Mike Goebel, and then Vozzelli will still find time to do the largely thankless job: projecting the 2021 NFL draft before it begins next Thursday.
"I'm fairly confident about the top-two selections," Vozzelli said. "Of course, so is everyone else since Trevor Lawrence at No. 1 and Zach Wilson at No. 2 are practically written in black ink at this point. I'm optimistic I get seven of the top-10 picks correct. Fingers crossed."
Matt Daniels is the sports editor at The News-Gazette. He can be reached at 217-373-7422 or at mdaniels@news-gazette.com.