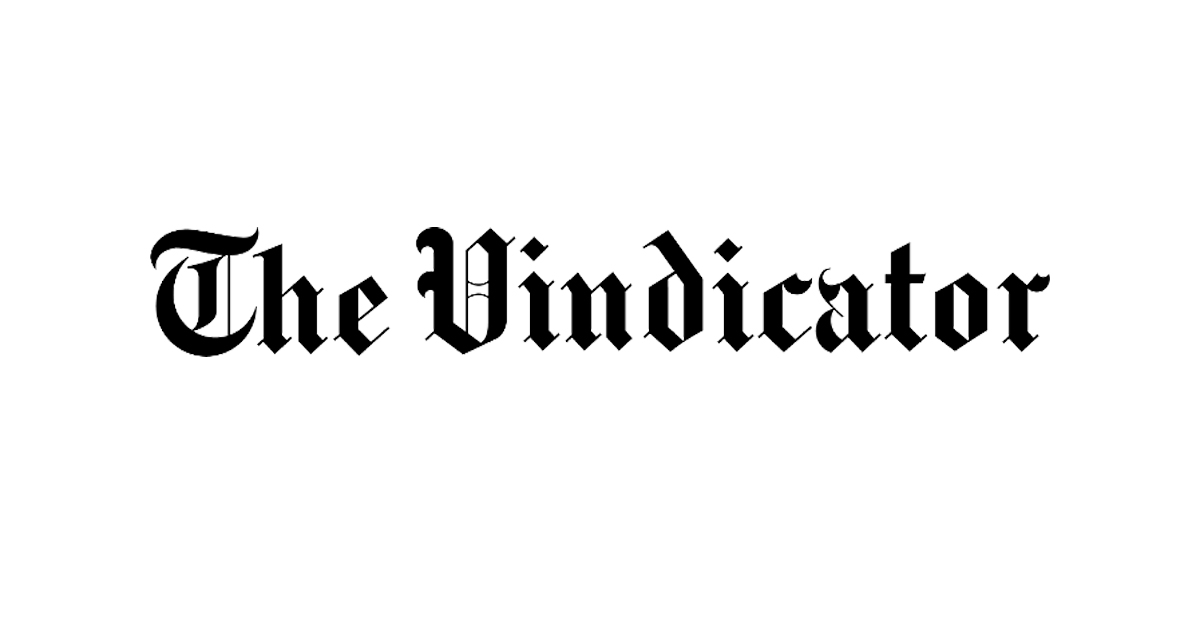 <!–
–>
Health officials in Mahoning and Trumbull counties are preparing for local distribution of COVID-19 vaccines, but there are still many uncertainties.
Also, because of the time it will take for the state to receive enough doses to vaccinate most Ohioans, the end of mask wearing and social distancing is not yet on the horizon.
"The doses will trickle down, but we are nowhere near ready to be done with mask wearing, social distancing and other COVID-19 precautions," said James Pantalone, an official with Trumbull County's emergency operation center and Howland fire chief. "It will take time, even after the doses are coming in, and we are vaccinating at full swing."
Pantalone said local officials are "not just sitting back," though information is still rolling in. "We're being aggressive, pursuing all of our options and planning for everything and anything."
It's truly a day-at-a-time issue, he said.
"There are a lot of questions still being answered every day. But we are flexible and fluid, and because of good planning able to implement plans on short notice," Pantalone said. "It has been challenging to plan for, but I am encouraged overall when I see what is going on across the nation with the massive distribution process and the undertaking. It is absolutely phenomenal, the feats being made are amazing."
Ryan Tekac, Mahoning County health commissioner, and Sandra Swann, director of nursing for Trumbull County Combined Health District, said both health departments have performed mass vaccination planning exercises and are well-prepared to handle this vaccine.
"From a local health department standpoint, this is what we do. We plan, we exercise this similar situation every year. I am very confident we have plans in place for this scenario," Tekac said.
Swann said health and emergency operation center officials are working to help get providers registered to receive doses directly to administer. Providers will receive mostly online training on storage and administering the vaccine, she said.
The vaccine produced by Pfizer Inc. and its German partner BioNTech got conditional approval from the Food and Drug Administration Friday evening. Shots for health workers and nursing home residents are expected to begin in the coming days.
ROUNDS OF DOSES
The first round of doses are slated for the health care workers who take care of COVID-19 patients in 10 specific Ohio hospitals — none of which are in the Mahoning Valley — and through CVS and Walgreens for people living and working in long-term care facilities. This round includes approximately 98,000 doses from Pfizer.
The next round is expected to carve out doses for local health departments to distribute to emergency medical response personnel such as EMTs and people with developmental disabilities or mental health issues living in group settings.
As the doses roll in, they will make their way to other hospitals to vaccinate the health care workers that handle COVID-19 patients.
It will take time for all of the people in the first part of the first phase, known as Phase 1A, to receive vaccinations, and the timeline is dependent completely on how quickly the state receives doses, and how the state distributes those doses.
Health officials in Mahoning and Trumbull counties can't say how long it might take for members of the public to receive the vaccines.
Around Dec. 22, if approval is granted, Moderna is expected to release 201,000 doses to the state, which will be sent to 98 Ohio hospital to vaccinate health care workers who work with COVID-19 patients, and to 108 health departments to vaccinate front-line workers such as EMTs.
Around the same time, Pfizer is expected to release another 123,000 doses, though the number is tentative, which will be distributed to those in congregate-care settings such as nursing homes.
Then, a few days later, 148,000 Pfizer vaccines are expected, and another 89,000 doses from Moderna.
Gov. Mike DeWine stressed the shipment amounts could change. Both vaccines require a second dose, but the person has to wait three to four weeks between the shots. So, shipments in January are expected to go toward second doses, DeWine said, and that is when the state will actually start to see people gaining immunity.
If those doses come through, that amounts to about 659,000 doses for the entire state in the first few weeks, some of which may go toward second doses for some.
Ohio's population is about 11.69 million.
There are approximately 530,000 people in Trumbull, Mahoning and Columbiana counties.
It is unclear, at this point, if manufacturing and distribution of the virus will speed up.
BIG IMPACT
It may seem like the first wave of doses are a "drop in the bucket," Pantalone said, but getting those in the first phase vaccinated will make a big impact on the virus, protecting the health care workers who care for the sick and some of the most vulnerable people, Pantalone said.
Local health departments also are waiting for guidance on who can take the vaccine.
Those with allergies to any of the vaccine's components likely won't be able to, but local health officials are still waiting for guidance to see what age range a person must be to take it and whether pregnancy would prevent someone from taking it. It appears children will not be receiving the vaccine, as trials with children are just beginning.
Once it is time for members of the public to receive the vaccine, health departments likely will coordinate mass vaccination events, as they did for H1N1 vaccine distribution, Tekac said.
In the initial phases, however, vaccines are expected to be administered on location at long-term care facilities, departments and group homes, though details are not finalized and there are likely to be different protocols based on the individual circumstances of the locations.