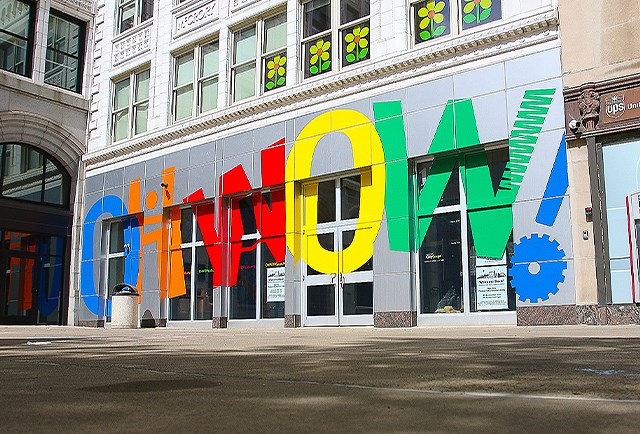 YOUNGSTOWN — OH WOW! The Roger & Gloria Jones Children's Center for Science & Technology is looking to fill several positions and will have open interviews from 8 a.m. to noon Wednesday.
The full-time positions available are:
Senior EDUtainer: OH WOW! is looking for two entertainers who have an education background (or vice versa) who will be responsible for designing and delivering high quality, STEM-based, educational programming at the center and in the community, ensuring the programming is linked to state educational standards in Ohio and Pennsylvania.
Production Manager: OH WOW! is looking for an experienced production manager to organize and manufacture STEM SAKs (science activity kits) and STEM SAK Bundles (four kits). The position is responsible for helping the center improve its production capabilities and inventory control systems. A deep know-how in production procedures is essential, with an ability to implement those procedures.
OH WOW! offers a flexible schedule, cellphone and parking allowance and a 3 percent simple IRA match after one year of employment. Hourly wages are based on educational level and prior experience and exceeds minimum wage, a news release states.
Candidates should wear proper attire and bring a resume to the interview.
Boscov's to close stores on Thanksgiving Day
READING, Pa. — Boscov's announced this week that it will close its stores on Thanksgiving Day.
The company said that since the onset of COVID-19, its primary focus has been on the health and safety of workers, customers and the communities it serves.
"The pandemic has required enormous efforts from our associates, and they've more than earned this time off," CEO Jim Boscov said in a news release. "In addition, I hope that closing on Thanksgiving Day once again becomes an industry tradition, allowing our coworkers the ability to enjoy an uninterrupted Thanksgiving Day with their families."
Boscov's will announce revised holiday shopping hours along with its list of deals closer to the holiday shopping season.
Based in Reading, Pa., Boscov's operates 48 stores in Pennsylvania, New York, New Jersey, Maryland, Delaware, Connecticut, Rhode Island and Ohio. The company will have a three-day grand opening celebration when its new store opens at Eastwood Mall this fall.
CertaSite donation drive to benefit United Way
YOUNGSTOWN — CertaSite Serves, the charitable giving arm of CertaSite, will have a donation drive to benefit the United Way of Youngstown and the Mahoning Valley.
CertaSite Serves announced this week that it is launching a community initiative to benefit United Way branches in the 16 markets where the company has offices.
"I'm so excited for this initiative. Being able to support our communities and the United Way of Youngstown and the Mahoning Valley is the kind of work we pride ourselves on," Tim Young, district manager of CertaSite, said in a news release. "Our people have the hearts for this community initiative and the commitment to show our communities that we are more than fire extinguishers. We're here to offer a helping hand and provide a meaningful impact to our neighbors in need."
CertaSite is encouraging all employees, friends and customers to participate in the donation drive, which runs through July 9. The goal is to gather 100 supplies at each location during the campaign, totaling more than 1,000 essential supplies.
If you're interested in joining CertaSite in the campaign, visit the company's latest blog for more information.
— Do you have a business announcement you'd like to share? Email news@mahoningmatters.com.