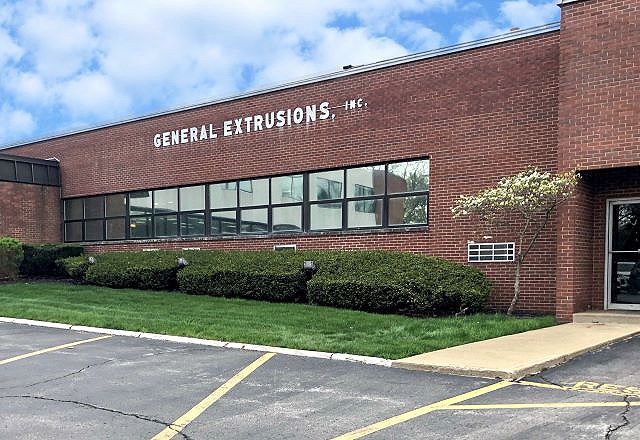 BOARDMAN — General Extrusions, 4040 Lake Park Road, is looking to hire up to 12 new production workers through a Mahoning Valley Manufacturers Coalition program.
General Extrusions is a three-shift operation with openings in extruding, fabricating and shipping. Its aluminum extrusions end up in products for automotive, transportation, appliances, machinery, office furniture, electronics and medical equipment, among other industries.
Hourly wages start at $12.28 and increase to $14.49 after 60 days. The company also pays shift differential and offers health insurance, life insurance and retirement plan benefits.
"We've seen a surge in new business and are in a position to bring on several new employees who are willing to learn, work hard and grow with us," Donna Cavalier, HR and safety training coordinator at General Extrusions, said in a news release. "No experience is necessary for those who come through WorkAdvance, which will prepare candidates for the type of work we do."
WorkAdvance, administered by the Mahoning Valley Manufacturers Coalition and funded primarily through the federal Workforce Opportunity for Rural Communities grant, manages and covers the costs of recruiting, training and retaining candidates — even those with no manufacturing experience — taking that burden off of the employers.
To register for an information session or learn more about the openings, click here.
Farmers National Banc Corp. names Smail, Paull to board positions
CANFIELD — James R. Smail has assumed the role of chairman of the board for Farmers National Banc Corp. effective Thursday.
David Z. Paull has assumed the role of vice chairman of the board.
Smail joined the Farmers National Banc Corp Board of Directors as vice chairman in July 2015 following the merger of First National Bank of Orrville. He had served on the board of National Bancshares Corporation, the holding company for First National Bank of Orrville, since 2009 and as executive chairman of the board since 2013.
In January 2017, Smail was named chairman of the Farmers Trust Company Board of Directors.
He has an extensive background in the banking, oil and gas, and ranching business.
Paull retired recently as vice president at RTI International Metals, Inc. He previously held a number of positions with RTI focused in Human Resources, Labor Relations, Safety and Administration.
Paull also serves on the Board Enterprise Risk Management Committee and will chair the Compensation Committee and Executive Committee for Farmers National Banc Corp.
QUICKmed accepts insurance for rapid COVID-19 antigen testing
QUICKmed Urgent Care is now accepting insurance for rapid COVID-19 antigen testing.
Until recently, this was only available as a cash-pay service.
Those who suspect they have COVID-19 can head to a QUICKmed location to get tested. No appointment is necessary.
QUICKmed has locations in Liberty, Cortland, Youngstown, Austintown, Lake Milton and Columbiana. Visit the QUICKmed website at quickmedclinic.com/locations/ to find a location near you.
EV Safe Charge joins BRITE Energy Innovators
WARREN — BRITE Energy Innovators has added EV Safe Charge to its portfolio of companies.
The Los Angeles, Calif.-based company has joined BRITE to leverage the incubator's resources and relationships in Ohio for the development and manufacture of its mobile charging solution, a news release states.
EV Safe Charge chose Columbus earlier this year as the place to develop its technology and complete its initial manufacturing, where it expects to create high-tech production jobs.
"BRITE is helping us to rapidly develop our prototype and plan for production with enthusiastic support, connections in manufacturing and energy, a strong investor base and an ideal location in the heart of American manufacturing country," Caradoc Ehrenhalt, founder and CEO of EV Safe Charge, said in the release.
EV Safe Charge began supplying mobile electric-vehicle charging solutions at Jaguar I-PACE launch events nationwide and in Canada. Since then, the company has provided mobile electric-vehicle charging to other electric-vehicle car launches, "ride and drive" events, film studios and automakers.
"We are thrilled to welcome EV Safe Charge to Ohio," BRITE CEO Rick Stockburger said. "We see its technology as an important step forward that will help to usher wider adoption of electric vehicles."
— Do you have a business announcement you'd like to share? Email news@mahoningmatters.com.