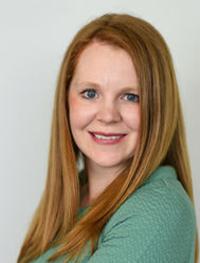 Pawnee receives grant from
Pawnee Mental Health Services has received a grant of $4,989 from Stormont Vail Health.
This grant will fund equipment purchases in Pawnee's Crisis Stabilization Unit in Manhattan. The request was made in response to the COVID-19 pandemic and addresses enhanced infection control measures to ensure the safety and security of our clients and staff.
Stormont Vail Health operates Stormont Vail Hospital in Topeka and the Cotton O'Neil Clinic with numerous providers throughout northeast Kansas, including Manhattan.
"We are committed to maintaining a safe environment during the pandemic and this grant helps us to achieve that," said Robbin Cole, executive director of Pawnee Mental Health Services
Pawnee's Crisis Stabilization Unit opened November 2019 to serve residents of all ten counties in Pawnee's service area.
Keating & Associates, Inc. Executive Vice President Beth Kraszewski is now a Certified Divorce Financial Analyst professional. This designation has been earned through the Institute for Divorce Financial Analysts.
The Institute for Divorce Financial Analysts is the authority on divorce planning theory and application in North America. The role of a CDFA professional is to address the special financial issues of divorce with data to help achieve equitable settlements.
As a wealth manager with Raymond James Financial Services, with more than 20 years of experience, Kraszewski joined Keating & Associates in 2008. In 2019, she founded Purposeful Wealth Advisors in Chicago, where she worked with clients across the United States and internationally.
The CDFA certification is in addition to her certified financial planner™ certification and Chartered Life Underwriter certification.
Purposeful Wealth Advisors is a division of Keating and Associates, Inc., a financial planning and investment management company at 1011 Poyntz Ave.