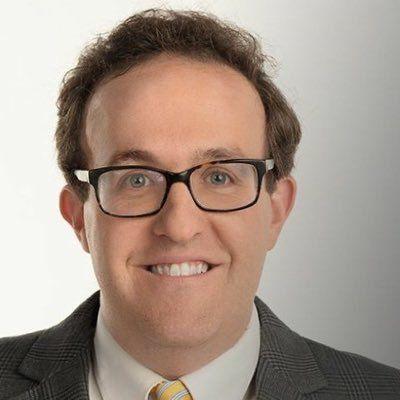 Local, state and national media weigh in on new Illinois football coach, courtesy Scott Richey:
Doug Bucshon, Rivals
Our niche on the Rivals network is recruiting, and from that standpoint, Bret Bielema has been doing and saying all the right things since he was hired just before Christmas. He's made a sincere effort to mend relationships with high school coaches around the state of Illinois, repairing bridges that were burned over the last several years.
He's also hired a group of assistant coaches that's a mix between competent teachers and proven recruiters. The scholarship offers that have gone out to sure-fire Power 5 prospects here in the state of Illinois are encouraging, and the feedback we're getting from the kids themselves has been nothing but positive.
There's always plenty of optimism to go around when there's a new sheriff in town — see the Lovie Smith hire — and Illinois has historically been a tough place to build a consistent winner. Bielema will have to prove his coaching acumen this fall with a largely inherited roster that won just two games in the shortened 2020 season.
The basics of the recruiting game include a strong showing in your own backyard, recruiting to the system and establishing an identity. Bielema appears to get it.
Jeremy Werner, 247Sports
While Josh Whitman won't completely call Bret Bielema a "reaction hire" to the Lovie Smith era, it's clear that the new Illini head coach is in many ways on the opposite side of the coaching pendulum of his predecessor. Bielema is a passionate, proven college coach who has put together a very qualified Power 5 coaching staff, and he understands and embraces the role of being a salesman for the program: to his inherited players, to recruits, to alumni and to the fan base.
With so many super seniors returning, Bielema at least has a chance to be competitive in his first season, which could give him a better launching point to start his tenure.
Bielema currently is in the honeymoon stage with the Illini and he's taking on a huge task of finding sustained success in Champaign — something his four predecessors failed to find — but he has given the program a needed big jolt of energy and hope.
Stewart Mandel, The Athletic
Bret Bielema's hire makes a lot of sense for Illinois. He had a dominant run at Wisconsin from 2010-12.
He tried to bring a specific style of football to the SEC and got humbled in a division full of powerhouses that recruit at the highest level nationally. The Big Ten West is not that.
It's a division full of overachievers, many of which run much the same style of football in which Bielema excelled. His familiarity with the conference and that part of the country makes for a good fit.
Adam Rittenberg, ESPN
After the Lovie Smith tenure, Illinois desperately needed a coach more connected to the college game and the conference.
Bret Bielema is Big Ten football, especially in the West division. The former Iowa player and assistant and Wisconsin coach understands how to recruit and win games in a division without a national powerhouse but plenty of solid, consistent programs.
Illinois lacks the recent tradition or built-in advantages of Wisconsin or Iowa, so Bielema faces a tougher challenge this time around. But he has compiled a very strong staff, reflected in Illinois' commitment to improve the program. Bielema never should have left the Big Ten, but in recent years he has gained experience that should make him a stronger head coach this time around.
Shannon Ryan, Chicago Tribune
With a fifth coach in nine seasons, the turnover at Illinois has been remarkable — even in the rapid turnstile hire-and-fire era of college sports.
Bielema will need to be a long-term fix for the Illini, something he has vowed to do. He comes to Illinois with far fewer question marks than the previous two Illinois hires (Tim Beckman and Lovie Smith) because of his track record of winning Big Ten championships at Wisconsin.
Matthew Stevens, IlliniNow/SI
In my estimation, it would be hard to argue the idea that the football program at the University of Illinois is at a historical crossroads. It's been nearly a decade since the Illini have had a winning season. Will Illinois football become closer to what Kansas and Oregon State are now or can they find a way to be rebuilt into a program with consistent winning seasons such as Iowa?
In a similar fashion to the Lovie Smith hiring, Illinois athletic director Josh Whitman had an idea of who he wanted to hire after Illinois dropped the Iowa game on Dec. 5, and certainly knew who he wanted just over a week later when Smith was terminated.
More importantly, despite being a beloved alum, former player and a noted fundraiser, Whitman had to know he likely wouldn't get the opportunity to terminate another football coach, so this new hire had to work and work out successfully. Therefore, he only interviewed two candidates personally: Bret Bielema and Buffalo coach Lance Leipold.
And with all due respect to the program builder Leipold has proven to be, his resume still provides more questions than answers for a person in Whitman's situation. Bielema's history checks every box. He has won in the Big Ten Conference, won in the Southeastern Conference, recruited Illinois well, and after his experience at Arkansas, he's highly motivated to win at the college level.
Whitman needed a coach who knew what a winner in the Big Ten Conference and on the national stage looked like, but wasn't enough of a household name to not balk at the idea of approaching the monumental task of rebuilding a Power 5 conference program without its own identity, any consistent winning history and a complete lack of in-state prospect loyalty.
Joey Wagner, 247Sports
This really feels like a reset for the program and so far, he's won the offseason. He's had success in college football — particularly the Big Ten — and his coaching staff reflects that.
It's a talented staff with plenty of experience that you are able to put together because of success and connections built based on personality. It's too early to tell what's going to happen on the field because the roster isn't complete and the Big Ten is tough, but he's pushing all the right buttons in his first month.
Nico Haeflinger, FOX Illinois/WICS
At his introductory press conference, Bret Bielema put an emphasis on in-state recruiting.
His other main priority was reaching out to the current Illini seniors before listening to transfers interested in joining the program.
In a few short weeks, he has followed through on each of those promises, making offers to local high school talent, bringing back a multitude of senior starters and landing several transfers from Power Five programs. Next will be following through on his promise to create sustained success for Illinois' flagship university — something he's given fans no reason to believe he can't do.