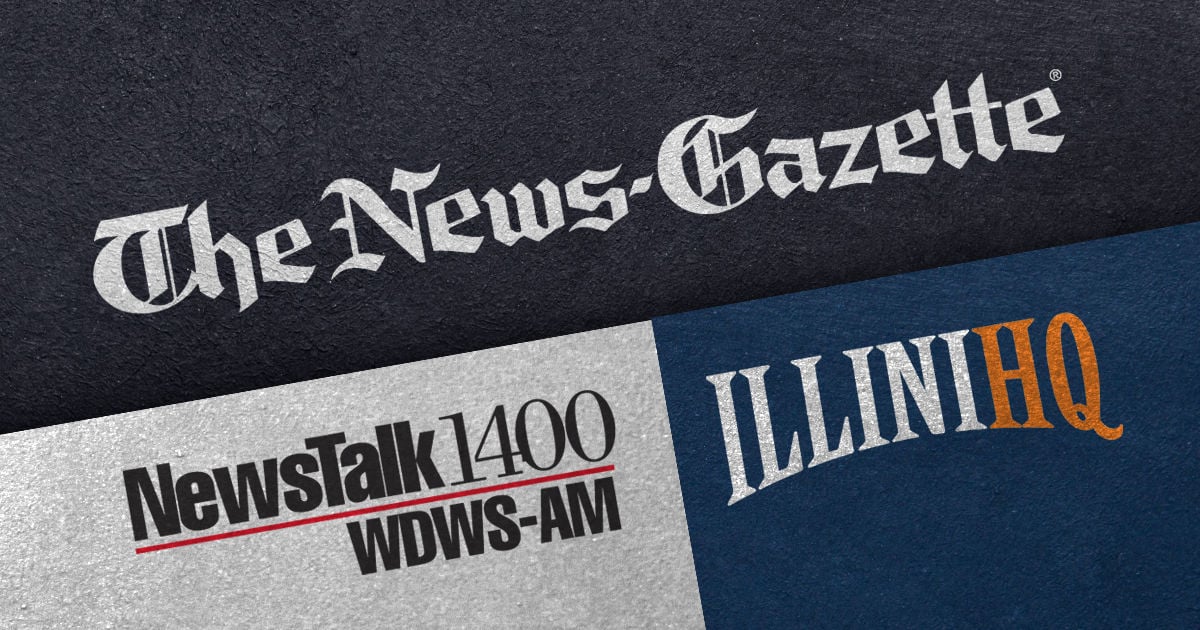 BLOOMINGTON — Numerous significant items emerged from Monday's IHSA Board of Directors meeting, including announcements on the wearing of masks in certain sports, summer contact days later this year, the dates and locations of upcoming state tournaments and the newly-established IHSA Recovery Plan.
The IHSA relayed an Illinois Department of Public Health decision that protective face masks no longer are required for athletes actively competing in lower-risk sports.
This affects baseball, softball, boys' tennis, track and field and bass fishing locally for the remainder of the school year. Athletes must remain masked if they are not actively competing.
Simultaneously, the IDPH also "recommends COVID-19 testing for student-athletes in high-risk sports," according to an IHSA press release. This affects football and wrestling locally for the remainder of the school year.
"IDPH announced that the state of Illinois will fund optional testing for any school teams who wish to test their high-risk sports teams," the IHSA press release reads. "The IHSA will provide member schools with state testing contacts when that information is available from IDPH."
According to a graphic on the the IDPH website, the organization recommends "pregame COVID-19 testing at least twice weekly," listing a suggestion of a PCR test less than 72 hours before play and/or an antigen test less than 24 hours before play.
The IHSA board on Monday also established state finals dates in multiple summer sports that are beginning.
The baseball state championship games will happen June 17 in Class 1A and 3A and June 18 in Class 2A and 4A. The 1A and 2A finals will transpire at Illinois State University and the 3A finals in Schaumburg.
Softball state championships will be held June 16 in Class 1A and 2A and June 17 in Class 3A and 4A, all from Peoria's Louisville Slugger Complex.
Track and field state championships will be conducted on the following timeline: Class 1A girls on June 10, Class 2A girls on June 11, Class 3A girls on June 12, Class 1A boys on June 17, Class 2A boys on June 18 and Class 3A boys on June 19.
IHSA spokesman Matt Troha said traditional host Eastern Illinois University is not yet officially confirmed to do so this year but "should be" hosting the festivities.
Additionally on Monday, the IHSA board approved the reduction of summer contact days for this year from 25 to 20.
"Given the unusual nature of the school year, the IHSA Board and Sports Medicine Advisory Committee felt like a modest reduction in contact days would be in the best interest of the student-athletes' and coaches' mental, physical and emotional well-being," IHSA executive director Craig Anderson said in a statement. "With so many sports seasons being moved to the spring and summer this year, and with several overlapping, SMAC believes it is vital that we attempt to reduce the wear and tear on our athletes to reduce overuse injuries and allow them more time to recover."
Another announcement from the meeting was the approval of an "annual membership assessment" for the next three school years to assist with the IHSA's economic recovery amid the COVID-19 pandemic.
The IHSA Recovery Plan results in member schools paying between $500 and $2,000 for the 2021-22 school year, between $250 and $1,000 for the 2022-23 school year and between $125 and $500 for the 2023-24 school year based on school enrollment.
"The IHSA board does not make this decision, or for that matter, any decision that has a fiduciary impact on our member schools, lightly," Anderson said. "The pandemic has obviously been unprecedented and the financial impact on the association immense. The large majority of the IHSA budget is derived from gate receipts from postseason tournaments, most of which have been canceled or void of fans for the past year or longer.
"It is important to note that the IHSA Recovery Plan will be reevaluated over the next three years. If we are able to reduce or eliminate future assessments, then we will look to do so."